EXCLUSIVE: Japanese coming-of-age film goes to Thailand, Hong Kong, and South Korea, among other deals.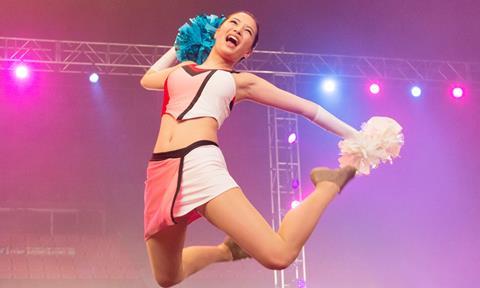 Japan's TBS has sold coming-of-age cheerleading film Let's Go, Jets! to Thailand (Sahamongkol Film International), Hong Kong and Macau (UA Films), South Korea (Earlybird Films) and Singapore, Malaysia, Brunei, Indonesia and Vietnam (Encore Films).
Based on a true story of how a small-town Japanese high school's cheerleading club won the US's NDA National Championship, Let's Go, Jets! follows a group of girls as they go from absolute beginners in the countryside to champions in the US in the space of three years.
Directed by Hayato Kawai, the film stars Suzu Hirose (Our Little Sister, Rage) as the spirited main character, Ayami Nakajo as a determined teammate and Yuki Amami as their harsh, no-nonsense coach. Tamio Hayashi (Shield Of Straw, The Eternal Zero, Prophecy) wrote the screenplay.
The film was released locally by Toho on March 11.
TBS is also selling Takashi Miike's upcoming manga adaptation Jojo's Bizarre Adventure, starring Kento Yamazaki (Your Lie In April), Nana Komatsu (The World Of Kanako) and Ryunosuke Kamiki (Bakuman). The film is set in a seaside town where the locals seem to be creating a series of weird incidents with their supernatural powers.