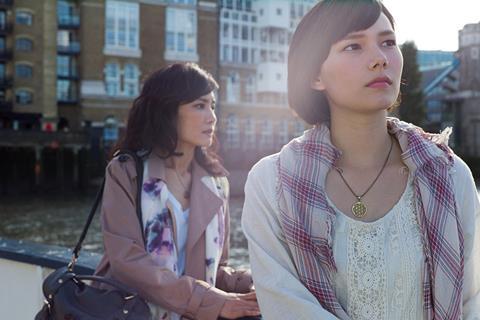 South Korean sales company Mirovision is launching a slate of new films at Filmart led by UK-Taiwan co-production The Receptionist and two Korean films: black comedy The Backstreet Noir and mystery thriller Puzzle.
The Receptionist made its international premiere last year at Edinburgh International Film Festival and won the prize for best feature film at Sochi International Film Festival & Awards.
UK-based Taiwanese director Jenny Lu made her feature debut with The Receptionist, which follows the lives of the employees and clients of an illegal massage parlour in London as seen through the eyes of a Taiwanese university graduate employed as the receptionist.
Executive-produced by Damian Jones (The History Boys) and Jimmy Huang (The River), the film stars Teresa Daley (Transformers: Age Of Extinction), Shiang-chyi Chen (Exit, Stray Dogs) and Josh Whitehouse (BBC TV's Poldark).
Directed by Kang Hyo-jin (The Rule Of Violence), The Backstreet Noir stars Byungchul Kim (aka Kim Byeoung-cheol from The Discloser) and Jiyu Kwak in a story about a good-for-nothing called Chang-do who earns his living by taking beatings instead of other people. When his fiancée is killed by an obnoxious drunk driver who gets off thanks to her boyfriend's money and power, Chang-do's minions retaliate and put her in a coma by mistake. When she wakes up, she has amnesia.
Puzzle, directed by Lim Jin-Seung, stars Kang Ki Young and Ji Seung-Hyun in the story of a man living alone in Korea and working to support his family abroad who finds himself accused of murder. Released locally on February 22, the film screened at the recent Yubari International Fantastic Film Festival.