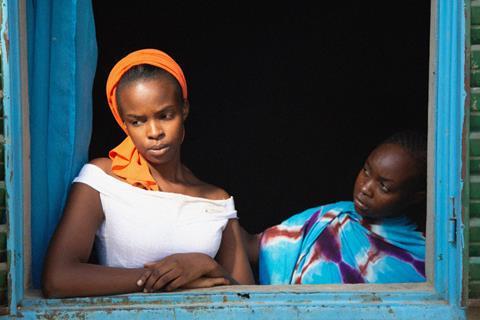 Leading arthouse sales agent Films Boutique has taken world rights to Mahamat-Saleh Haroun's Lingui, The Sacred Bonds, increasing its roster of Competition titles from this year's Cannes festival.
The film was written and directed by Haroun and produced by Florence Stern from French production company Pili Films, in association with Beluga Tree and Made in Germany Filmproduktion.
It is set on the outskirts of N'djamena in Chad, where Amina lives with her 15-year-old daughter Maria. Her fragile world collapses when she discovers that her daughter is pregnant and does not want the pregnancy, in a country where abortion is not only condemned by religion, but also by law.
"We are very honoured to be working with Haroun for the first time," Jean-Christophe Simon, CEO of Films Boutique, told Screen.
"Lingui is a beautiful and universal story about the very special connection between a mother and her daughter. The film will resonate in most countries including in the western world as it shows the importance of female solidarity in patriarchal societies. We could not dream of a better place than the Cannes Competition to share the film with the international audience."
The film will be distributed in France by Ad Vitam.
Films Boutique is also handling Ildiko Enyedi's Cannes Competition contender The Story Of My Wife starring Léa Seydoux, Gijs Naber and Louis Garrel; both titles are generating buzz in advance of their unveiling next month.
Haroun has previously directed Screaming Man, which won the Jury Award in Cannes in 2011, as well as Grigris which played in Cannes Competition in 2013.