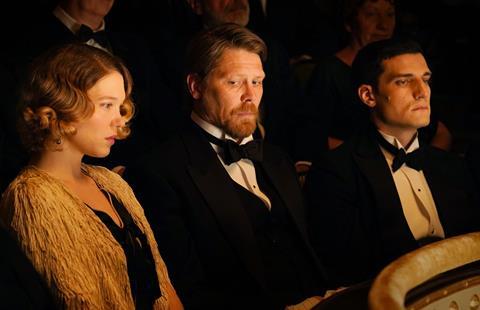 Films Boutique has closed deals with top distributors on Golden Bear winner Ildikó Enyedi's The Story Of My Wife.
The romantic drama, starring Léa Seydoux, Gijs Naber and Louis Garrel, has sold to France (Pyramide Distribution), Germany and Austria (Alamode), Benelux (September Films), Israel (Lev Cinema), Italy (Rai Cinema), Hungary (Mozinet), Greece (Strada), Russia (Russian Report), Czech Slovak (Film Europe) and Portugal (Leopardo).
Films Boutique has been showing a first promo for the English-language, €10m project at the EFM.
The film, scripted by Enyedi from the novel by Milan Füst, is the story of a sea captain who makes a bet with a friend to marry the first woman who enters the cafe where they are drinking, at which point the enigmatic Lizzie (Seydoux) walks in.
Hungarian director Enyedi's previous film, On Body and Soul, won the Berlinale's Golden Bear in 2017 and was nominated in the Oscar foreign-language category (since rebranded best international film).
In other market news, Takis Veremis, boss of the film's Greek distribution company Strada Films, has confirmed Philippe Falardeau - director of Berlinale opening film My Salinger Year - will give a masterclass at this summer's Mediterranean Film Institute Script 2 Film Workshops, which he will attend with his composer, Martin Léon.