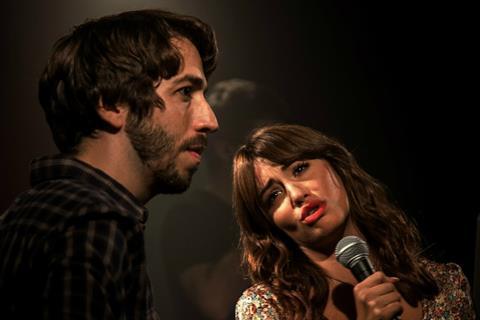 Guido Rud's Buenos Aires-based FilmSharks continues to forge ahead with its remake rights sales business, licensing rights to Just Like Me and That's Not Cheating, among others.
Soyouz Films in France, Spectrum Films in Mexico, and Peruvian producer-distributor Tondero Films on Just Like Me, based on a screenplay by Juan Vera about a womaniser whose past catches up with him.
TV producer Non Stop, with offices in Spain, Brazil, Argentina and Mexico, is ramping up its feature business and has picked up Mexican remake rights to Alex de La Iglesia's Common Wealth (La Commuidad), which will be retitled for Mexico as La Vecindad.
Non Stop also picked up remake rights for a Mexico-US Hispanic version of doughnut delivery comedy Good Life Delivery by Leonardo Di Cesare, about a young woman who seduces men so her family can live for free.
That's Not Cheating (pictured), Ariel Winograd's film about a couple that explores sanctioned affairs, has gone to Colorado in Italy. Colorado has also optioned the TV series format on Winograd's comedy Ten Days Without Mom for a 2020 broadcast.