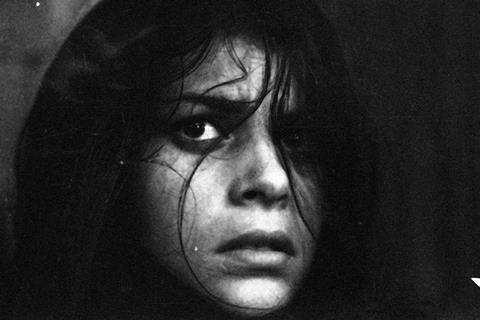 Seven titles with Spanish lead producers comprise the works in progress slate that is being presented under the auspices of Spanish Screenings on Tour at Ventana Sur, which kicked off on Monday in Buenos Aires.
Produced by Fábrica Naranja de Películas, Malandra Films and Germany's Inselfilm Produktion, Paloma Zapata's Finding La Singla is a documentary feature about the renowned flamenco dancer Antoñita Singla. Born deaf in the suburbs of Barcelona in 1948, Singla learned to dance without listening to music and used flamenco as a form of therapy.
Sultana's Dream is the anticipated feature debut of Isabel Herguera and is an animation-live-action hybrid inspired by a classic feminist tale by Bengali social activist Begum Rokeya published in 1905. The project is being produced by El Gatoverde Producciones, Sultana Films, Fabian&Fred, Abano and UniKo, the last two of whom produced Alberto Vázquez's 2022 Annecy, Sitges and BFI London Film Festival selection Unicorn Wars.
A road movie through Andalusia, On The Go frames motherhood as a choice and is being directed by María Royo and Julia de Castro. Spain's Jur Jur Productions and Esperpento Films are collaborating in co-production with Paola Álvarez's German outfit Film produktion.
Pablo J. Cosco is presenting Secret Santa, a slasher film set during a bizarre Christmas as a group of people commemorate the suicide of their friend by organising a party like in the old times. Laca Producciones and Apocalipsis Producciones are producing.
A second animated feature in the line-up is Hanna And The Monsters, a co-production between Spain's Doce Entertainment and Mr Miyagi and Belgium's Fabrique Fantastique, who recently boarded the project. Directed by Lorena Ares, it is a 2D-3D children's adventure about monsters who live hidden from humans in a parallel world and are discovered by the five-year-old protagonist.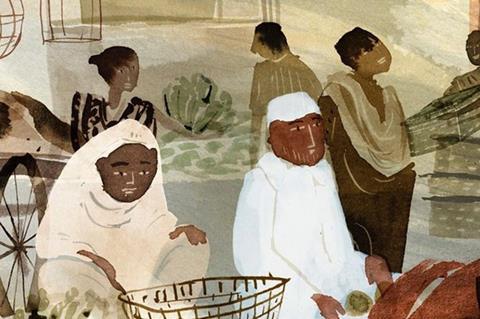 Oversea, a co-production between Spain's Acariño Films and Chile's Tirol, is described by director Andrés Sanjurjo as, "A movie to learn how to say farewell a loved one." The film is a meditative travel journal that shows the couple's relationship with the world through the filmmaker's melancholic gaze.
Sola directed by Pedro García Mejía is a Por La Sombrita Cine production which presents a harsh portrait of a female victim of gender violence who has to deal with social services officers who threaten to take her son away.
International rights are available on all seven projects and some of the producers are already engaged in talks with sales agents.
Spanish Screenings on Tour is presenting 21 projects this week spread among four main sections at the market: Animation!, SoloSeriesS, Perspectives – within Punto Género sidebar– and genre sidebar Blood Window's Screamings section. There are 21 market screenings overall, three market premieres, 42 titles with remake rights available rights, 70 online screenings, and close to 20 networking and panel activities.
The initiative promoting Spanish cinema is organised by the country's film body ICAA and Spain's Foreign Commerce Institute (ICEX) in partnership with Malaga and San Sebastian festivals, and backed by the European Union's stimulus package NextGenerationEU.
Ventana Sur runs through December 2.