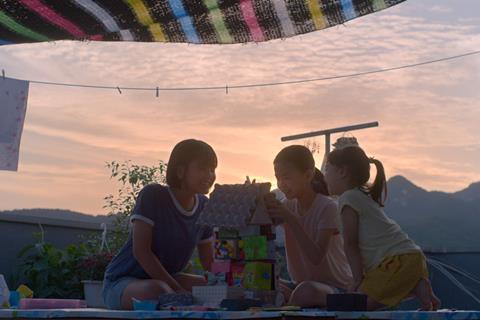 Finecut has picked up international sales rights to a trio of Korean films from directors renowned on the international festival circuit.
Shin Su-Won, whose Madonna was in Un Certain Regard 2015 and whose Pluto won Special Mention in 2013 Berlinale's Generation 14plus, is in post-production on Light For The Youth.
The film is about the mysterious disappearance of a call centre manager. It is produced by June Film, which also produced the director's Glass Garden and Madonna.
The House Of Us is the second feature from Yoon Ga-eun, following her debut The World Of Us, which was in 2016 Berlinale's Generation, The House Of Us is a fantasy-tinged story about children growing up amid family difficulties. The film is now in post-production and produced by ATO.
Veteran actor Jung Jin-young, known for his performances in Hong Sang Soo's Grass and Claire's Camera. as well as hits such as Ode To My Father, is making his directorial debut with mystery drama Me And Me. It stars Cho Jin-woong as a detective investigating the mysterious death of a couple in a strange village.
It is produced by BA Entertainment and Danee Film and Finecut is holding invitation-only screenings of the rough cut in Cannes.