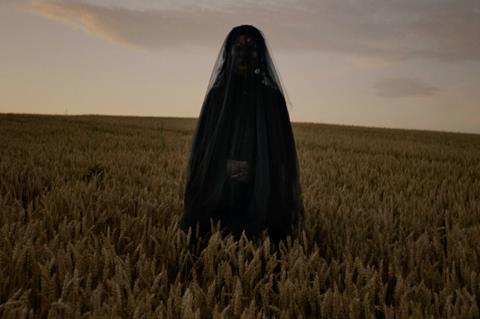 The Finnish Film Affair has unveiled the lineup for its hybrid event, which will run September 23-25 in Helsinki as well as online.
Some 300 industry professionals are expected to attend, with some in-person and 150 online.
New talents and female voices are prominent in this year's programme, with debut features comprising one-third of the lineup. Across the selection, at least 58% of projects have at least one non-male director.
Nearly 50 films in development, production or post-production will be on offer. Some highlights in development include Lapland War from Unknown Soldier director Aku Louhimies, and Teemu Nikki's first family film, Snot & Splash And The Mystery Of Disappearing Holes.
Roy Andersson's production company is co-producing Never Enough White Roses, an episodic story about love and parenthood from director Miika Soini and adapted from the novel Vieraat by Helmi Kekkonen.
In the works-in-progress section, Lake Bodom director Taneli Mustonen will tease his new English-language film The Twin, which tells the story of an American couple who relocate to the Finnish countryside to get over a tragic accident. Nikki will show footage from A Blind Man Who Did Not Want To See Titanic, which recently won the Eurimages prize in Haugesund.
Documentaries to be pitched include Alina Rudnitskaya's The Trans Syrian Express, a Finland-Russia-Poland co-production about an exhibition of weapons and other "trophies" from the war in Syria as it travels around Russia; and animal activism story We Are Animals, directed by Saila Kivelä and Vesa Kuosmanen for Tuffi Films.
The newly created Nordic Selection section curates four first or second features from the other Nordic countries: Karoline Lyngbye's Superposition from Denmark, Tinna Hrafnsdóttir's Quake from Iceland, Frida Kempff's Knocking from Sweden and Yngvild Sve Flikke's Ninjababy from Norway.
The Nordic Flair training initiative, supported by Nordisk Film & TV Fond, focuses for the first time on emerging Nordic sales agents and distributors. Participants include Emma Caviezel (Draken Film), Sofie Jensen (Øst for Paradis), Agnete Juul (Camera Film), Tytti Rantanen (AV-arkki), Lauren Valmadre (LevelK) and Aron Víglundsson (Bíó Paradís). 

"There's been a clear demand for a co-Nordic training initiative for these trades and the feedback we've received has been very encouraging. We are looking forward to hearing the ideas our participants brainstorm together and would love to continue this focus at future Finnish Film Affairs as well," said Maria Pirkkalainen, head of Finnish Film Affair and Nordic Flai.
Finnish Film Affair projects
Fiction in development
Bear Park, dirs. Leena Jääskeläinen & Kaisa Penttilä, Pyjama Films
Helsinki Poets, dir. Juha Fiilin, Silva Mysterium
Lapland War, dir. Aku Louhimies Backmann & Hoderoff
Malcolm Rocks, dir. Kari Juusonen, MRP Matila Röhr Productions
Memento Mori, dir. Pekka Hara
Never Enough White Roses, dir. Miika Soini, Butterworks, Roy Andersson Filmproduktion
Snot & Splash And The Mystery Of Disappearing Holes, dir. Teemu Nikki, It's Alive Films
The Squirrel, dir. Markus Lehmusruusu, Citizen Jane Productions
#Lapland (director not announced yet), Topline Media
Fiction works in progress
70 Is Just A Number, dir. Johanna Vuoksenmaa, Dionysos Films
A Blind Man Who Did Not Want To See Titanic, dir. Teemu Nikki, It's Alive Films
A Girl's Room, dir. Aino Suni, Made, Adastra Films, Oma Inge Film
Sihja, dir. Marja Pyykkö, Tuffi Films, Windmill Film, Den Siste Skilling
Stand Up (working title), dir. Reetta Aalto, Zodiak Finland
The Twin, dir. Taneli Mustonen, Don Films
Documentaries in progress and in development
The Black Gold, dir. Petteri Saario, Citizen Jane Productions
Eatnameamet - Our Silent Struggle, dir. Suvi West, Vaski Filmi
Guardians Of Creation, dir. Iiris Härmä, Guerilla Films
The Last Of The Seagulls, dir. Tonislav Hristov, Making Movies
The Mission, dir. Tania Moilanen, Danish Bear Productions
Snowball Effect, dir. Pauliina Punkki, Ida Productions
The Trans Syrian Express, dir. Alina Rudnitskaya, Illume, 317-Films, Arkana Studio
We Are Animals, dirs. Saila Kivelä & Vesa Kuosmanen, Tuffi Films