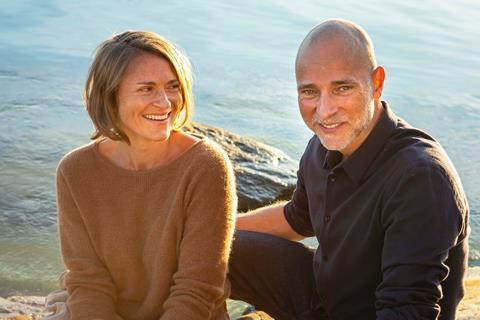 A new film development, financing and distribution company is launching in Finland from the team that financed the box-office hit The Unknown Soldier.
Aurora Studios will work on "commercially and artistically ambitious" films and other audiovisual content. The company won't act as producers on the films.
The new company is owned by private equity professional and CapMan founder Ari Tolppanen, investment banker and ICECAPITAL founder Ari Lahti and Otava Oy, which is Finland's largest book publisher.
Aurora will exist as an independent company, not a subsidiary of Otava Oy.
Distribution will be headed by CEO Antti Toiviainen, former SF Studios country manager in Finland, who will take on his new position in August.
Aurora said it is already discussing a development slate of about a dozen films, either book adaptations or original stories. Roosa Toivonen will be in charge of the development team.
Aurora has already optioned books including Ulla-Maija Paavilainen's The Greatest Of These Is Love, about the rags-to-riches story of Marimekko's former president and CEO Kirsti Paakkanen.
On the distribution side, Aurora plans a 2021 launch for Aku Louhimies' film The Wait (Odotus), one of the first post-pandemic productions in Finland, which will shoot this summer in a carbon-neutral production.
The film, a modern update of Juhani Aho's classic novel The Vicar's Wife, is an intimate love story set in the secluded Finnish archipelago. Louhimies is adapting the script alongside lead actress Inka Kallén.
Producers are Andrei Alén, Kaarina Gould, and Louhimies for Backmann & Hoderoff. The film is supported by the West Finland Film Commission and by streaming platform C More.
"We have started Aurora Studios to be able to facilitate and empower producers and talent by partnering with them in their efforts to further and expedite the creation of quality films in Finland and beyond," said Tolppanen, Aurora Studios' Chairman of the Board. "We will not act as producers ourselves, but might also buy options and generate productions for our collaborating producers to produce for and with us."
In addition to Tolppanen and Lahti, Otava's literary director Minna Castrén and Otava board member Heikki Lehtonen will serve on Aurora Studios' board of directors.
Louhimies' The Unknown Soldier (2017) was seen in cinemas by nearly a quarter of the adult population in Finland. Aurora will also continue to manage the rights of The Unknown Soldier feature film and miniseries.