Thomas Cailley's French drama scores hat-trick at the Cannes Film Festival sidebar.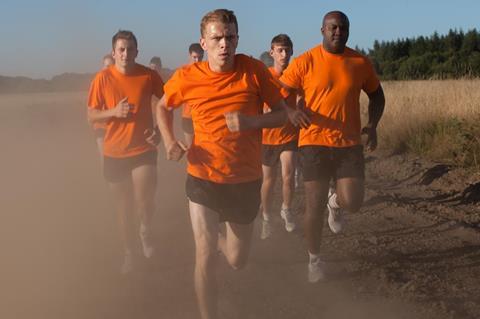 First-time feature director Thomas Cailley has won three top prizes at Cannes' Directors' Fortnight with Love At First Fight (Les Combattants), a drama about a teenager falling for a tough young woman who is fixated on preparing for a state of war.
The film won the Europa Cinema Label, the SACD Prize and the Art Cinema Award.
It marks the 11th year Europa Cinemas has presented the prize in Cannes and comes with the support of the Europa Cinemas Network, with additional promotion and incentives for exhibitors to extend the film's theatrical run.
The jury said in its statement: "This is that rarity – a well-scripted and well-acted feelgood arthouse film.
"Thomas Cailley's debut feature has witty dialogue and the relationship between the man and the woman at the centre of the film is delightfully modern and free of cliché. Les Combattants deserves to be seen as widely as possible around Europe."
BAC Films handles sales. Cailley also co-wrote with Claude le Pape. Pierre Gayard produced the film. The film is a Nord Ouest Films production, co-produced with Appaloosa Distribution.
Past awardees include The Selfish Giant, 12:08 East of Bucharest and Le Quattro Volte.
The Illy prize for short film went to Heartless (Sem Coração), directed by Nara Normande and Tião. The Brazilian film follows a boy who goes on vacation in his cousin's fishing village and meets a girl who goes by the nickname Heartless.
A special mention was given to Romanian director Radu Jude's It Can Pass Through the Wall (Trece si Prin Perete).