Benedict Cumberbatch looks under pressure as codebreaker Alan Turing.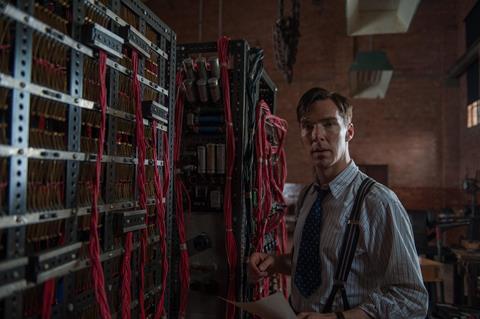 Black Bear Pictures has released the first still from upcoming biopic The Imitation Game.
The film stars Benedict Cumberbatch as Second World War codebreaker and mathematician Alan Turing, along with Keira Knightley, Matthew Goode, Charles Dance and Mark Strong.
Directed by Morten Tyldum (Headhunters), it was written by Graham Moore and the script topped the 2011 Black List.
Currently in post production, Black Bear Pictures and Bristol Automotive produce. Producers are Teddy Schwarzman, Nora Grossman and Ido Ostrowsky.
The image was released following the posthumous royal pardon given to Turing, addressing his 1952 conviction for homosexuality.
StudioCanal is distributing in the UK. The producers have not yet sought US distribution.