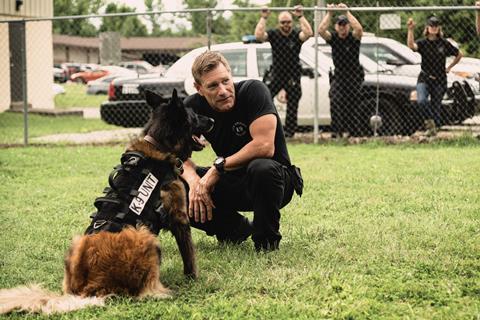 Screen has obtained an exclusive first-look from Highland Film Group of Aaron Eckhart in the thriller Muzzle.
John Stalberg Jr.'s film follows a K-P officer at the Los Angeles Police Department who investigates the murder of his partner and uncovers a conspiracy as well as corruption within the department.
Principal photography wrapped last month [August] on the film, which is based on a script by Carlyle Eubank from a story by Eubank and Stalberg Jr.
The cast includes Stephen Lang, Diego Tinoco and Kyle Smithson. Producers are Broken Open Pictures' David Frigerio, Stalberg Jr., Ford Corbett and Tim O'Hair.
Highland holds worldwide rights and will be in talks with TIFF buyers.