Rising talent Connor Swindells stars in UK feature backed by BBC Films.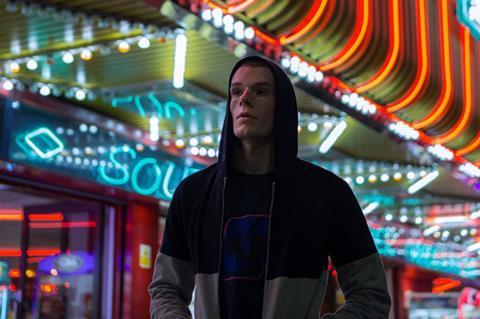 Screen can reveal the first look at Silvertown Films' battle-rap drama VS..
The film recently wrapped principal photography in London and Essex with director Ed Lilly (The Hive) making his feature debut from a script co-written with Daniel Hayes.
The cast is led by Connor Swindells, who will next be seen in Keepers opposite Gerard Butler and Peter Mullan, and includes Fola Evans-Akingbola (Game Of Thrones), Ruth Sheen (Another Year) and Nicholas Pinnock (Fortitude).
UK battle rapper Adam Rooney, aka Shotty Horroh, also makes his big screen debut.
VS. is a drama about a withdrawn foster-teen (Swindells) teetering on the edge of self-destruction, who finds his feet – and his voice - in the world of UK battle rap.
The filmmakers worked closely with Rowan Faife, co-founder of the UK's biggest rap-battle league Don't Flop, to create the lyrics in the film.
The project was developed with BBC Films. Joe Oppenheimer and Beth Pattinson are executive producers.
Additional executive producers are Julian Bird of Lorton Entertainment and Finola Dwyer and Amanda Posey of Wildgaze Films.
Producer is Brooklyn associate producer Bennett McGhee of Silvertown Films with co-producer Jack Tarling, producer on Sundance hit God's Own Country. Finance was from BBC Films and Lorton.
Independent is handling international sales with Lorton distributing in the UK.