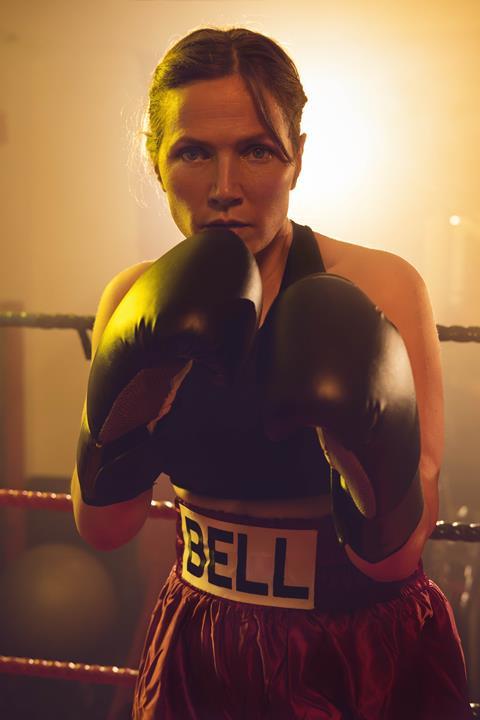 Bafta-winning actress Jessica Hynes (W1A, Bridget Jones' Baby) has wrapped her debut feature film as a director, The Fight.
Screen can reveal a first look at the film, which stars Hynes as Tina, a mother who, attempting to juggle her dysfunctional family, takes up boxing in an attempt to literally sweat out her anxieties.
The Fight is being produced by Maggie Monteith of Dignity Film Finance with Noel Clarke and Jason Maza of Unstoppable Entertainment, David Wade and Jamie Adams. Chris Reed of Freebie Films takes exec producer duties.
The cast also features Shaun Parkes (The Mummy Returns), Rhona Mitra (Strike Back), Christopher Fairbanks (Taboo), Anita Dobson (EastEnders), Sally Phillips (Bridget Jones), and also includes a cameo from comedian Russell Brand.
Jessica Hynes said: "I am very grateful to have collaborated with such an enthusiastic team of cast and crew on my first feature. Everyone was phenomenal - it's a tiny film with a big heart and I'm very proud of what we have achieved."
Producer Maggie Monteith added: "Jessica has managed to create a film where everyday life is revealed in a funny, poignant way that makes us stop and review our own from a new perspective of the twists and turns of family and history."