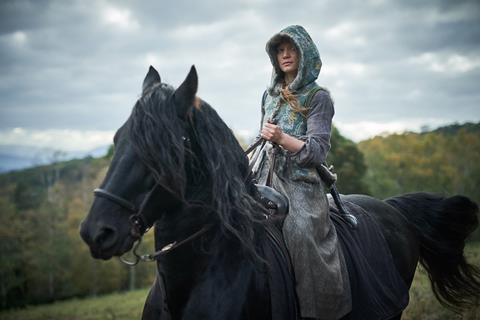 Screen can unveil a first look at Mia Wasikowska in Australian actress Mirrah Foulkes' feature directing debut Judy And Punch.
Cornerstone is handling international sales at AFM on the title and is showing footage at the market. The film is a fictional origin story that turns the classic puppet show on its head. It is a subversive interpretation that sees puppeteers Judy and her husband Punch trying to resurrect their marionette show in an anarchic town on the brink of mob rule.
The Seaside Productions and VICE Studios feature is now in post-production. Producers are Michele Bennett alongside Blue-Tongue Film's Nash Edgerton and VICE's Danny Gabai. Madman Entertainment will distribute in Australia and New Zealand.
Screen Australia backed the project, in association with Film Victoria and Create NSW.
Cornerstone's AFM slate also features Dirt Music, starring Kelly Macdonald and Garrett Hedlund, and After The Wedding, with Julianne Moore.