EXCLUSIVE: Highland Film Group is handling sales on US thriller.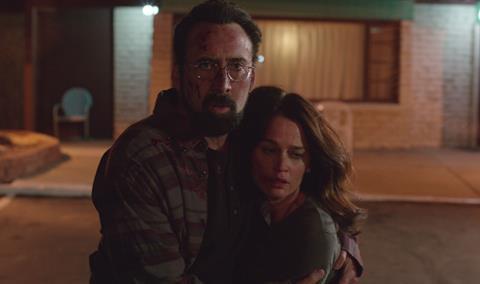 Screen can reveal an exclusive first look at Nicolas Cage and Robin Tunney in voyeuristic thriller Looking Glass.
Directed by Tim Hunter, whose credits include the 1986 crime drama River's Edge, the film depicts a couple who buy a desert motel. Once there, they begin to encounter strange and mysterious events.
Braxton Pope and David M. Wulf produced; Arianne Fraser and Delphine Perrier of Highland Film Group are among the executive producers.
Highland Film Group is handling international sales in Cannes.