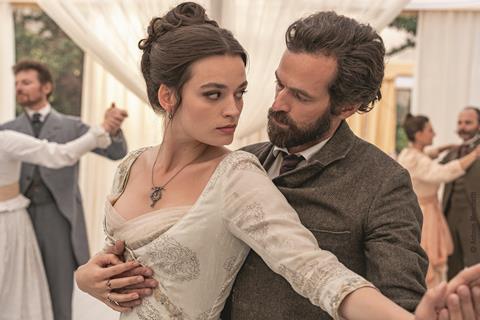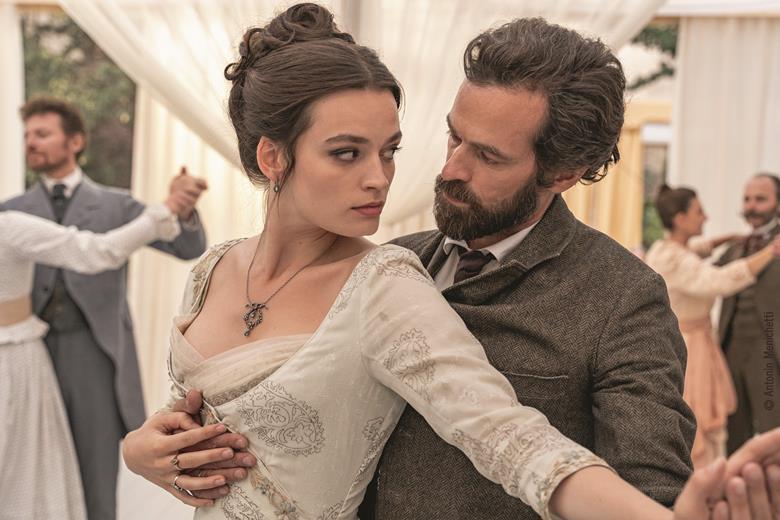 Pathé has released a first-look image for French director Martin Bourboulon's upcoming romantic costume drama Eiffel, starring Sex Education actress Emma Mackey and Roman Duris, as the production wraps in Paris.
In her first French-language role, Mackey, who was raised in France, plays Adrienne, a mysterious woman from the past of celebrated engineer Gustave Eiffel (Duris), who is under pressure to design something for the 1889 Paris World Fair as spectacular as his recent collaboration with Frédéric Auguste Bartholdi on the Statue of Liberty.
When Eiffel's path crosses that of Adrienne again, their forbidden passion inspires him to change the Paris skyline forever, in a feat of engineering commemorating her name.
The $26m (€23m) Pathé production is lead produced by Vanessa van Zuylen who operates under the banners of VVZ Production and L'Insensé Films. The production first started filming last summer with much of the shoot taking place against the backdrop of a large-scale reconstruction of the base of the real Eiffel Tower at Backlot 217 studios south of Paris.
It had three weeks of shooting left to complete this spring when France went into national lockdown on March 17 as part of the country's measures to slow the spread of Covid-19.
After a near three-month hiatus, cast and crew returned to the set on June 4 where hygiene protocols were put in place, including 14 days of self-isolation for Mackey and Duris prior to the shoot; Covid-19 tests for all cast and crew; and special ultraviolet lights to clean cameras and other equipment.
It is the third feature for Bourboulon following comedy dramas Daddy Or Mommy (2015) and Divorce French Style (2016).
Pathé International handles sales with Pathé retaining distribution rights in France and Switzerland. It is hoping to show more fresh images during Toronto in September.