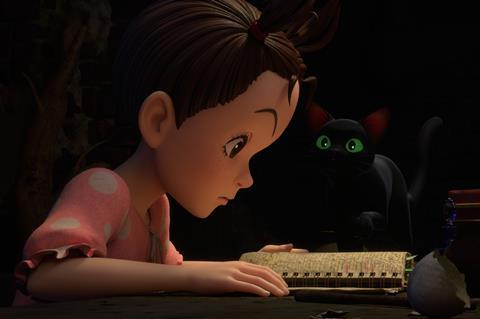 Screen can reveal a first-look image of Gorô Miyazaki's Earwig And The Witch, the first feature animation from Japan's revered Studio Ghibli in six years.
Recently feted with a Cannes 2020 selection, it is a third solo feature for Hayao Miyazaki's son after Tales From Earthsea (2006) and From Up On Poppy Hill (2011).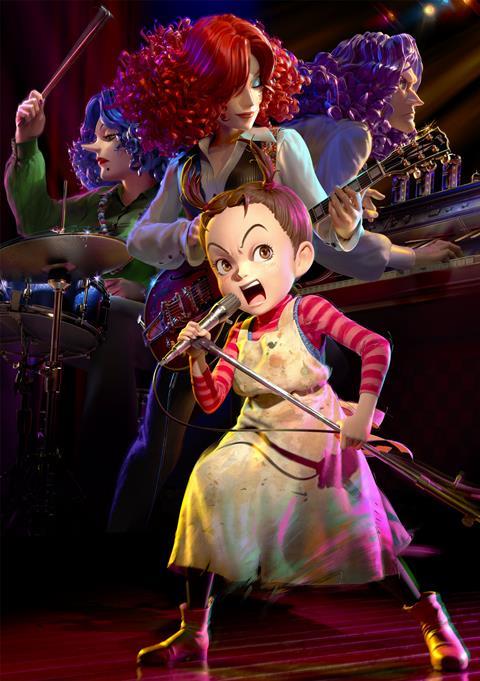 Earwig And The Witch is based on a novel by late UK writer Diana Wynne Jones, whose work also inspired Hayao Miyazaki's Howl's Moving Castle.
The new film follows the adventures of a young girl who is plucked from the orphanage she calls home and forced to live with a selfish witch. Unbeknown to the girl, her mother had magical powers.
In a note accompanying the newly-released images, Gorô Miyazaki said: "Nowadays, in our country, there are many adults and few children. It must be tough for these children, so few of them having to deal with so many adults.
"It was while I was thinking about this that I got to know Earwig. And I realised, 'That's it!' How does Earwig deal with the annoying adults? Please watch Earwig And The Witch to find out. She may be cheeky, but I sincerely hope that our adorable Earwig will encourage children and cheer up adults."
Hayao Miyazaki was involved in the development of the feature. It was produced by his long-time collaborator Toshio Suzuki at Studio Ghibli, with the support of Japanese state broadcaster NHK and its production and distribution subsidiary NHK Enterprises. NHK will broadcast the work in Japan in December 2020.
Wild Bunch is handling international sales.