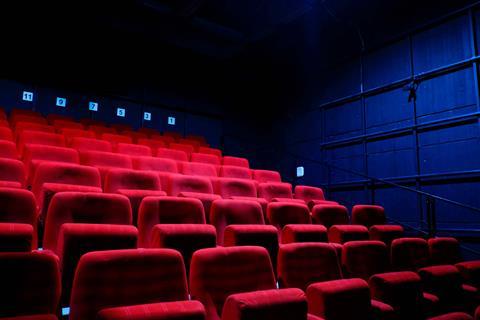 A small number of cinemas in Texas are reopening at 25% capacity after Governor Greg Abbott said businesses could emerge after weeks of lockdown due to the coronavirus pandemic.
San Antonio-based Santikos Entertainment planned to open three of its nine sites this weekend according to mySA.com. Austin-based EVO Entertainment is to open doors at two locations on Monday in accordance with the Opening Up America Again plan issued by the White House last month, the company's website said.
mySA.com said EVO will implement temperature checks and turn away anybody with a reading of more than 100 degrees Fahrenheit (37.8 degrees Celsius).
No more than 24 people will be allowed in each auditorium, groups will be limited to five, customers will be encouraged to wear face masks, and aisles and seats will be blocked off to comply with social distancing regulations. Tickets, popcorn and drinks will cost $5.
The chain said on its website it is relaunching a drive-in site and will expand the initiative to two other sites, while several drive-in venues will remain closed.
Most regional and nationwide operators – including the majors – are not ready to open.
This week a spokesperson for Austin-based Alamo Drafthouse told Screendaily, "Opening safely is a very complex project that involves countless new procedures and equipment, all of which require extensive training. This is something we cannot and will not do casually or quickly.
"We will not be opening this weekend. But know this, when we do open, we will be providing the safest possible experience for both our staff and our guests and we can't wait to see you all again."
In Georgia, where the governor was the first to publicly discuss reopening plans, Georgia Theatre Company, which operates 22 sites, told local media it planned to reopen several weeks before the scheduled July 17 release of Christopher Nolan's Tenet.