Major studios - and a surprise name - are bidding for the next 007 film, according to reports.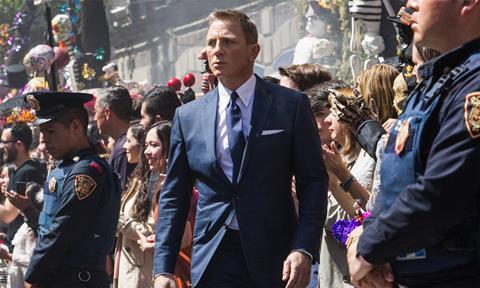 Five studios are pitching for the rights to distribute the next James Bond film, according to a report in the New York Times.
Sources told the paper that Sony, Warner Bros, Universal Pictures, 20th Century Fox and Annapurna Pictures have been making presentations to MGM and Eon Productions, who control the franchise. Disney and Paramount are reportedly not interested.
Sony distributed the last four films, but their deal finished with 2015's Spectre. MGM and Eon are now only offering a one film contract.
The most intriguing name on the list of Bond suitors is Annapurna. Founded by Megan Ellison, they are renowned for prestige films such as Foxcatcher and Zero Dark Thirty, and have never distributed big budget franchise films before.
The company launched a full-service distribution and marketing operation this January, which will kick off with the inaugural release of Kathryn Bigelow's Detroit.
Under Sony's old arrangement the Bond films were not hugely profitable. According to the WSJ, after co-financing, marketing and releasing Skyfall, Sony made just $57 million from the film, which grossed $1.1bn globally.
So far it is not known if Daniel Craig will return to play Bond - he gave conflicting interviews about his future in the role during the press tour for Spectre.