Amazon said on Friday it will carry a second season of the half-hour series Fleabag from creator and star Phoebe Waller-Bridge.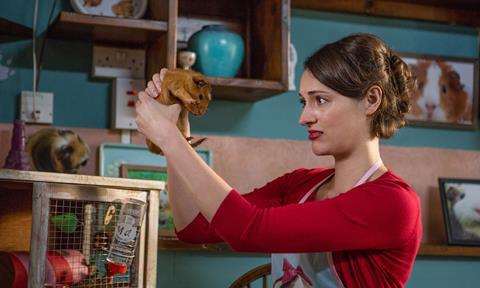 The second season is expected to premiere in 2019 on Prime Video in more than 200 countries. Fleabag premiered in September 2016 and earned six BAFTA nominations in 2017, including a win for Waller-Bridge for best female performance in a comedy programme.
"I asked myself if Fleabag has more to say and frankly she hasn't shut up since," Waller-Bridge said. "Series two will be a whole new adventure and I'm beyond thrilled to be coming back."
"The first season of Fleabag introduced audiences to the brilliant and rebellious voice of Phoebe Waller-Bridge," Joe Lewis, head of comedy, drama and VR, Amazon Studios, said. "She's one of the best and most dynamic showrunners in TV today and we're so excited to bring a new season of the smart and hilarious Fleabag to customers soon."
Waller-Bridge wrote the BBC America series Killing Eve starring Sandra Oh and former Screen Star of Tomorrow Jodie Comer, which has just begun production.
Waller-Bridge will next be seen in Fox Searchlight's drama Goodbye Christopher Robin in October and the untitled Han Solo Star Wars anthology film in May 2018.