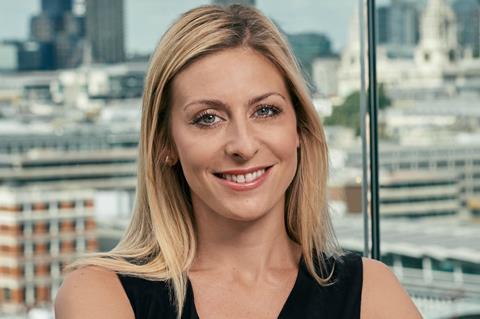 Georgia Brown, the former head of Amazon Studios, Europe, is to chair the Skills Task Force, an industry-led group addressing the critical skills labour shortages within the UK's production screen sectors.
The group will build on work undertaken by ScreenSkills and is a response to the recommendations from the BFI Skills Review, commissioned by the Department for Culture, Media and Sport (DCMS) and published in June of last year.
The Task Force, which will comprise more than 20 senior representatives from all the major broadcasters (scroll down for the full list of members), studios and streamers, as well as key organisations including ScreenSkills, Pact and national screen agencies, will endeavour to address the skills shortages, gaps and related challenges over the next five years.
Additional members will be invited to join the Task Force to inform the work as necessary and will identify areas where industry needs to work in partnership with government and the devolved administrations of Scotland, Wales and Northern Ireland.
Brown left her role at Amazon in August of last year. She previously held senior leadership roles at Fremantle Media, BBC Worldwide and Shine International.
A statement from the BFI said: "Intrinsic to all the work on skills undertaken by the Task Force is a commitment to delivering a significant improvement in equity, diversity and inclusion, tackling mental health and retention issues, as well as having a UK-wide perspective. The process will be supported with external media and legal consultancy to provide robust governance and process to ensure compliance with competition law."
Three focused workstreams have been established: industry training and investment; improving access to the Apprenticeship Levy; and pathways to industry from further and higher education. The resulting outputs will assign clear responsibility for delivery of each element to relevant parts of the industry, and where appropriate, the Task Force will make recommendations to HM Government.
BFI CEO Ben Roberts said: "In order to implement the step change needed to address the skills gap and ensure our workforce can meet the demands of our growing industry, the Skills Review made it very clear that an industry-led response was fundamental. We are therefore really pleased with the commitment and dedication of these key industry players, and with an executive of Georgia's calibre and experience at the helm, we believe industry working with key partners such as ScreenSkills, can come together to drive this work forward and help ensure sustainable change."
Brown added: "The UK has an important and well-earned reputation for being the centre of creative excellence, however if we want to accelerate growth and build a sustainable industry, we must accelerate change by creating a robust framework to develop, support, train and ignite the next generation of talent. This Task Force will build on and complement the essential strategic work already undertaken by industry, ScreenSkills, the BFI and public bodies across the UK and it's an honour to work collaboratively with colleagues from across the industry to lead this important work."
Creative industries minister Julia Lopez said: "Our booming film and TV industries are creating thousands of jobs across the country but we must make sure we have a skilled workforce ready to seize these fantastic opportunities. We supported the BFI's Review to help create a talent pipeline, boost economic growth and create inspiring new content to be enjoyed by audiences at home and abroad."
Seetha Kumar, ScreenSkills CEO, said: "Working across the industry, ScreenSkills is creating opportunities for new entrants alongside life-long training and support. With the pressure on skills, and global competition for production talent, an aligned approach is the only solution so that the sector can continue to make a significant contribution to the UK's economic growth and make great UK content that the audience love and trust."
The immediate focus of the Task Force will be skills in physical production across film, high-end television, scripted comedy and drama, unscripted production (including entertainment and factual entertainment genres) and children's TV.
Animation, post-production, and VFX will be addressed in a second phrase of work via a dedicated workstream.
The key recommendations that came from the review are: an industry-led and localised approach to investment in training; a more formalised approach to hiring, workplace management and professional development; stronger bridges into industry from education and other sectors; more comprehensive careers information, profiles and pathways; and better data to support policy and action.
Members of the UK Production Skills Task Force for the screen sectors:
• Prime Video
• Animation UK
• Apple TV+
• BBC
• British Film Commission
• BFI
• Channel4
• COBA (the Association for Commercial Broadcasters and On-Demand Services)
• Creative Wales
• Disney
• HETV Skills Council
• ITV
• MPA (Motion Picture Association)
• NBCUniversal
• Netflix
• Northern Ireland Screen
• PACT
• Paramount
• The Production Guild of Great Britain
• ScreenSkills
• Screen Scotland
• Sky
• Sony
• UK Screen Alliance
• Warner Bros. Discovery