Tom Stewart, who departed his role as acquisitions director at Arrow Films in June, is teaming with John Cairns' sales and production outfit Parkland Pictures to launch a new UK distribution company.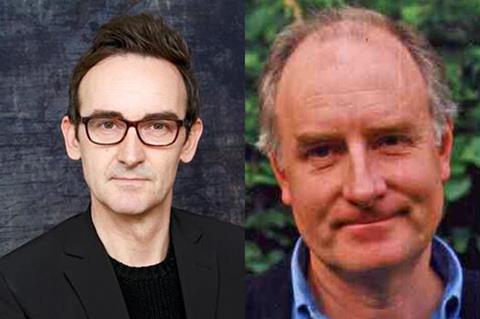 Under the banner Parkland Entertainment, Stewart will lead on acquiring films for release in the UK theatrical marketplace.
The company will launch with the distribution of several of Parkland's sales titles: Jack Roth thriller Us And Them, Steven Berkoff's Tell Tale Heart, and Charlotte Vega drama Provenance.
Stewart is a distribution veteran having worked at High Flyers, Freemantle Media and Metrodome Distribution before spending eight years at Arrow. He and Cairns will co-own the new company.
"We have been looking to move into UK distribution and I have known and admired Tom for a number of years and am delighted that he agreed to come onboard. The timing was right," Cairns told Screen on the new hire. "His choices of films are really good and have been successful, such as Whiskey Galore and Edie recently."
Asked how he would approach a challenging UK theatrical distribution landscape, which has seen several company causalities in recent years, Cairns said he would be "keeping it lean and trim".
"I'm incredibly thrilled to partner with John and work closely with such a great team at Parkland. The opportunity comes at such a perfect time for both of us and plans for bringing some wonderful films are already set in motion," added Stewart.