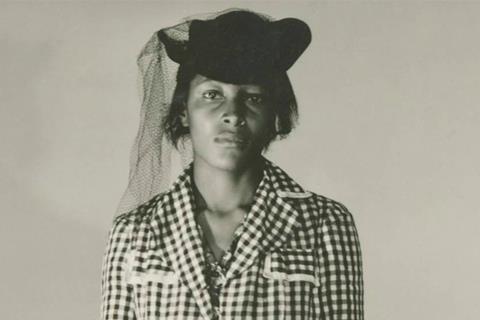 Eve Gabereau, the long-time head of UK distributor Soda Pictures (now Thunderbird Releasing) who left the company last year, has officially launched her new outfit Modern Films.
The London-based distribution and production company has made its first acquisition with The Rape Of Recy Taylor, Nancy Buirski's documentary that premiered at Venice last year.
Modern has UK and Ireland rights to the feature, which tells the story of 24-year-old black mother and sharecropper Recy Taylor, who was gang-raped by six white men in Alabama in 1944. Despite being at serious risk, she decided to speak up and identify her attackers, with the civil rights organisation the NAACP sending its chief rape investigator, and activist Rosa Parks, to support the young women.
The story was one of the era-defining civil rights moments and still has a legacy today. In Oprah Winfrey's celebrated Golden Globes speech earlier this month, she referenced Taylor, who died on December 28 last year. Viola Davis, speaking at the recent Women's March in LA, also cited Taylor's story.
Filmmaker Buirski previously directed The Loving Story, which formed the basis for the Oscar-nominated drama Loving (on which she was a producer).
The Rape Of Recy Taylor premiered in Venice's Horizons sidebar. Screen's review called it a "sober, well-told story".
Eve Gabereau, Modern's managing director, secured the deal with Anais Clanet from sales agent Wide House. The Orchard holds North American rights.
Modern Films was formed by Gabereau last year and kicked off its slate with the event-driven release of Manifesto, starring Cate Blanchett in 13 different roles. The team also includes Betty Aldous, who is leading business development, and Ginta Gelvan, who is heading up marketing. The company is planning to reveal further details about its structure and partners in the coming months.
The company is running a kickstarter campaign to help the release of The Rape Of Recy Taylor in the UK, which can be found online.
Gabereau said: "To follow up the release of Manifesto with a film as strong and poignant as Recy Taylor powerfully reinforces what we are doing with our slate and remit."
Clanet added: "It's an honour to work with Eve and her team on such an important documentary. Since Venice, it's been a real fight for us to convince distributors that addressing rape frontally was the only way to protect women, hence releasing The Rape Of Recy Taylor."