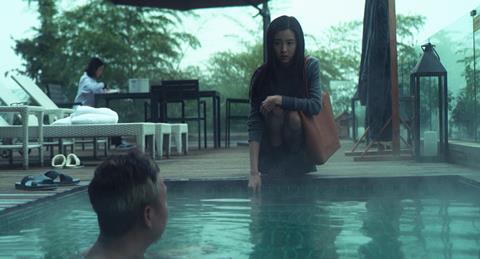 Fortissimo Films is launching sales at the EFM on two Chinese titles – fantasy action film The Yin-Yang Master: Dream Of Eternity and arthouse drama Hot Soup, directed by Zhang Ming, whose 2018 The Pluto Moment premiered in Cannes Directors Fortnight.
The Amsterdam and Beijing-based sales company is also stepping into Asian TV series sales with Horizon Tower, produced by Tencent Penguin Pictures. All three titles are currently in post-production and scheduled for delivery later in 2020.
Directed by Guo Jingming (Tiny Times franchise), The Yin-Yang Master: Dream Of Eternity is based on the novel Onmyoji, written by Japanese author Baku Yumemakura, and stars Mark Chao (Saturday Fiction), Allen Deng (Ashes Of Love), Jessie Li (Port Of Call) and Wang Ziwen (Enter The Forbidden City).
The story revolves around a powerful demon, who awakens every few hundred years and must be battled by the four 'Yin-Yang Masters', until a princess has other ideas and conspires to claim the demon's power to grant eternal life.
Hot Soup tells the intertwining stories of four women pursuing happiness in contemporary Shanghai and stars Chen Duling (The Left Ear), Zhao Yanguozhang (So Long, My Son) and Li Meng (A Touch Of Sin). Zhang won awards in Busan, Vancouver and Torino for his 1996 debut In Expectation and also has credits including Weekend Plot (2001), Folk Songs Singing (2011) and China Affair (2013).
Adapted from Taiwanese novel Skyscraper, 55x45-min crime series Horizon Tower stars Angelababy (Independence Day: Resurgence) and Guo Tao (So Close To Paradise). Directed by Leste Chen (The Great Hypnotist), Chao-Jen Hsu (Together) and Matt Chung-Tien Wu (Stairway), it follows two detectives investigating the murder or a popular café manager.
Fortissimo's EFM line-up also includes Ann Hui's Love After Love, starring Eddie Peng and Ma Sichun, which has a top-flight crew including cinematographer Christopher Doyle, costume designer Emi Wada and music composer Riyuchi Sakamoto.