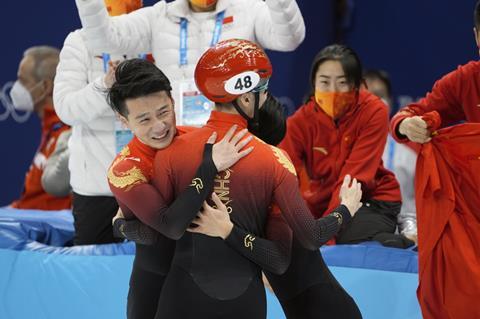 Amsterdam and Beijing-based Fortissimo Films has scored international rights to Lu Chuan's Olympics documentary Beijing 2022 and is launching sales at the European Film Market.
Shot over more than two years, the official film of the 2022 Winter Olympic Games in Beijing goes behind the scenes to share the stories of international and Chinese athletes, volunteers, medical personnel and officials – against the backdrop of a global pandemic.
An international team extended coverage to the US, France, Belgium, Austria and beyond to record the preparation of athletes. More than 1,200 hours of footage was shot for the feature, which is in post-production and being prepared for an imminent release in China.
Lu is known for features including Kekexili: Mountain Patrol, which played Berlin and Sundance, and Disneynature film Born In China.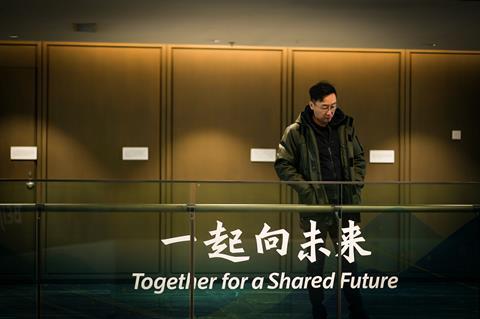 The director told Screen that the experience of documenting the Winter Olympics was vastly different to anything he had made in over 20 years of filmmaking. "The biggest difference is that I didn't have a script before shooting," he said. "Even documentary Born In China had several pages of synopsis. Here, I had not blueprint, which was very exciting but also scary.
"I couldn't sleep because I didn't know what to expect the next day. But it's been a very special journey for me."
Lu admits that the hurdles around Covid-19 restrictions presented the greatest challenge. "The biggest problem was dealing with the pandemic because the rules in China are very strict," he recalled. "We couldn't freely approach people or enter the stadium freely. You couldn't personal contact with all the athletes, which was painful. But we collected 1,200 hours of footage. It's huge. I am so grateful to my crew, that worked like brave soldiers. They are pure artists."
In terms of taking the film to international audiences, Lu said: "As a filmmaker, I wanted to make this like an independent movie. It's about different people's personal stories, with characters from all over the world.
"I know China has occupied all kinds of headlines over the past two years so I want to offer a window to people outside China to see a true impression of what is happening here and get a better understanding of life in Beijing."
Beijing 2022 is executive produced by Berlin Golden Bear and Venice Golden Lion winner Zhang Yimou, known for titles such a One Second, Hero and House Of Flying Daggers, while Zhang Heping (The Founding Of A Republic) is general consultant. Production companies are Cultural Investment Holdings and Chuan Films.
Next up from Lu is his long-awaited Bureau 749. "I finished shooting my science fiction movie three years ago but haven't finished the post-production, partly because of my work on Beijing 2022," he adds. "I'm ready to go back to feature films and look forward to finishing my sci-fi movie."
It marks Fortissimo's first time handling a film by Lu and its EFM slate also includes Tian Xiaopeng's Chinese animation Deep Sea, competing in Berlin's Generation strand. Further titles include Israeli dark comedy Ducks, An Urban Legend by Shahar Rozen and Dutch drama Crossing by Jacqueline van Vugt.