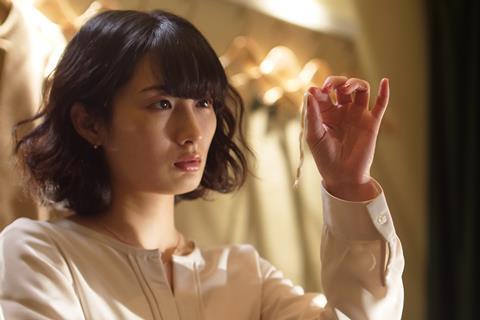 Amsterdam-based sales agent Fortissimo Films has snapped up worldwide rights to Sexual Drive, a new Japanese feature about sex, aphrodisiac foods and secret desires that has its world premiere at International Film Festival Rotterdam tomorrow (IFFR, Thursday 4).
The film, directed by Yoshida Kota, is screening in the festival's Big Screen Competition.
Sexual Drive unfolds as a triptych using close-ups of the characters eating and relishing their favourite dishes: Natto, Mapo and Ramen. One character appears in all three parts, disrupting the apparent quiet lives of married men and women. The cast is led by Serizawa Tateto, Hashimoto Manami, Ikeda Ryo Sato and Honami Nakamura.
Despite its suggestive title, the film features no explicit sex scenes. Nonetheless, it is billed as an "erotic" movie about the "best things in life."
Kota's short film Kyojima 3rd St., Sumida City screened at IFFR in 2012. His feature Love Disease (2018) was awarded best actor at Asian Film Festival Roma.
After the Rotterdam premiere the film will show to buyers at Berlin's EFM.
Sexual Drive takes its place on Fortissimo's current slate alongside Ann Hui's Hong Kong-set Love After Love and Zhang Ming's Hot Soup, about four different women in contemporary Shanghai in search of happiness.