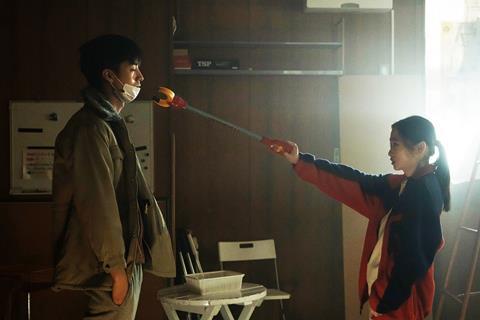 Fortissimo Films has acquired rights outside Asia to Japanese thriller Missing, directed by Shinzo Katayama, which recently received its world premiere in the New Currents section of Busan International Film Festival.
The film, which is a co-production with Korea, follows a father, depressed and in debt, who tells his daughter he wants to collect the reward for finding an infamous serial killer whom he claims to have seen in town. His daughter thinks he is joking, but shortly afterwards, her father goes missing.
Jiro Sato and Aoi Ito head the cast of the film, which is scheduled for Japanese release in early 2022.
Katayama's first feature, Siblings Of The Cape, played festivals worldwide and the up-and-coming filmmaker has also worked as an assistant director on Bong Joon Ho's Mother and segment of anthology film Tokyo!
The deal was struck between Asmik Ace sales chief Mai Kato and Gabrielle Rozing, Amsterdam-based general manager at Fortissimo Films.
The two companies have previously collaborated on sales for Masaaki Yuasa's Inu-oh, which played in Venice Horizons this year, Tran Anh Hung's Norwegian Wood (2010), Hirokazu Kore-eda's Air Doll (2009) and Takashi Shimizu's Shock Labyrinth (2010).
"I am most grateful that the outstanding talent of Shinzo Katayama is now given an opportunity to embark on a new journey outside Japan and Asia by Fortissimo Films, the professionals who keep delivering remarkable titles to the world," said Asmik Ace producer Akira Yamano.
Rozing said: Shinzo Katayama is a very talented filmmaker with a new voice. His ideas are intriguing, and I believe we will see many more excellent films from him in the future."