Multiple sales secured for Berlinale Competition title including Memento for France.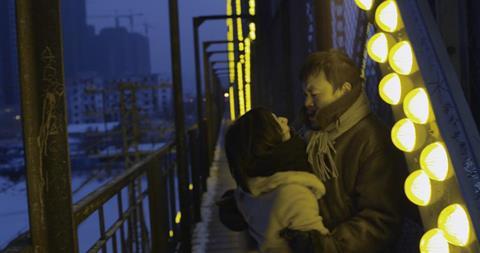 Fortissimo Films has completed multiple sales deals for Black Coal, Thin Ice, which receives its world premiere at the Berlinale tonight (Feb 12) where it is playing in Competition.
Memento Films Distribution has acquired all rights for France, Megacom Films for Former Yugoslavia, Bulgarian Film Vision for Bulgaria and Irib for Iran.
Directed by Diao Yinan, the film tells the story of Zhang (Liao Fan) a former detective who, while investigating a series of murders, falls in love with a mysterious woman (Gwei Lun Mei) with a link to all the victims.
Producers are Vivian Qu and Wan Juan. Co-producers are Shen Yang and Zhang Dajun.
Confirming the sales, Fortissimo chairman Michael J. Werner added: "Further sales are currently being finalised."
Black Coal, Thin Ice is the third film from Diao Yinan and follows 2007 feature Night Train, which premiered in Cannes Official Selection, Un Certain Regard.
The China/Hong Kong co-production is presented by Omnijoi Media Corporation Co. Ltd, Boneyard Entertainment China Ltd, and China Film Company Ltd.