Fortissimo Films has closed an all rights deal for Taiwan with distributor CatchPlay for Rigor Mortis, the upcoming debut feature from Hong Kong's Juno Mak.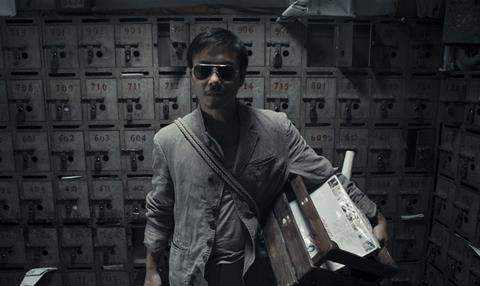 The film, which is a re-imagining of the popular 1980's Chinese vampire genre (Geung Si), will be released in time for Halloween in Hong Kong followed by an early November roll-out throughout Asia.
Co-produced by Japan's Takeshi Shimizu (Ju-on, The Grudge), Rigor Mortis will receive its world premiere at the Venice Film Festival followed by a screening at Toronto's Midnight Madness.
The deal was negotiated between Fortissimo chairman Michael J. Werner and CatchPlay's director of content acquisition and management, Karen Tang, and acquisition supervisor Jasmin Huang.
Werner said: "CatchPlay has been pursuing Rigor Mortis ever since they saw sneak footage at HK Filmart earlier this year. Although there was a bidding war for the film, their strength in the marketplace and passion for the film won us over."
CatchPlay previously acquired Fortissimo features Dream Home and Oscar nominated Winter's Bone.
Fortissimo holds all international rights to Rigor Mortis with previous sales being made to Hong Kong (Orange Sky Golden Harvest Films), Korea (Cinema du Manon) and Singapore,Malaysia and Brunei (Scorpio East).
Reuniting some of the original cast members of the classic Mr Vampire series, Rigor Mortis is set in a creepy Hong Kong public housing tower whose occupants run the gamut from the living to the dead, to the undead, along with ghosts, vampires and zombies.