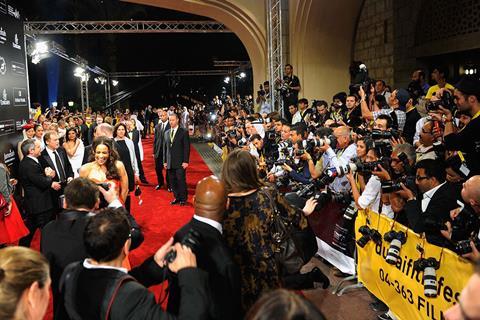 Dubai International Film Festival (DIFF) has revealed the four projects shortlisted for this year's IWC Filmmaker Award, which presents a cash prize of $100,000 to the winning script.
The four projects are Animal from Emirati writer-director Nayla Al Khaja; Kombars from Bahraini filmmaker Mohamed Rashed Buali; Miss Camel from Saudi director Haifaa Al Mansour; and The Crown Of Olives from Omani filmmaker Muzna Almusafer.
Presented jointly by DIFF and Swiss luxury watch manufacturer IWC Schaffhausen, the final award will be presented to the winning filmmaker at a gala event on December 7.
Set in an old neighbourhood of Dubai, Animal follows two siblings who create a parallel reality to escape the pain created by a dysfunctional family. Kombars follows a widower in his forties who is given one month to find a wife and marry, otherwise he will lose his government housing benefits.
Al Mansour's Miss Camel tells the story of a Saudi teen who will do anything to escape her arranged marriage and discovers she can talk to animals. Set in Muscat, The Crown of Olives follows a group of young women and their experiences with friendship, romance and jealousy.
This year's Dubai International Film Festival will take place from December 6-13.