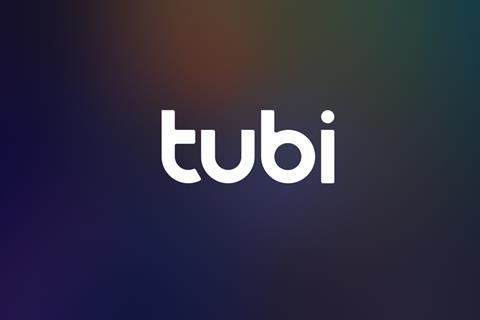 In its first big corporate move since the spin-off of its studio assets to Disney, Fox Corporation has announced plans to acquire ad-supported video on demand (AVOD) streaming service Tubi for $440m in cash.
Fox will finance the deal primarily with proceeds from selling its passively held minority stake in digital media player manufacturer Roku.
Tubi will continue to run as an independent service offering mainly licensed content, but Fox said in a statement that it will "evaluate opportunities to expand the Tubi offering not through original content, but rather in a cost-effective manner by leveraging our expertise in national and local news and sports programming."
Tubi, said Fox, will "seamlessly integrate with and deepen Fox's capabilities in key areas such as digital advertising, direct-to-consumer interfaces and personalisation technology" and "will be able to fully leverage Fox's advertising and distribution relationships, as well as its formidable national and local promotional platforms, to further augment the service's growth trajectory."
Since the sale of the 20th Century Fox film and TV studio to Disney, Fox consists primarily of the Fox US broadcast network, the Fox News and Fox Sports cable channels, and a group of US TV stations.
The Tubi buy will put Fox into the fast-growing AVOD business, expectations for which have recently been boosted by ViacomCBS's $340m acquisition of Pluto TV and NBCUniversal's plan to launch the partly ad-supported Peacock streaming service.
Tubi recently announced that for last December its total view time figure was up 160% year-on-year to 163m hours. The San Francisco-based company also said that this year its content spending would top $100m through the acquisition of content from "major studios, indies and TV producers from around the globe." The service already claims to offer 56,000 hours of film and TV content from suppliers including Warner Bros, Paramount and Lionsgate.
Commenting on the acquisition in a statement, Fox Corporation chairman and CEO Lachlan Murdoch said: "Tubi will immediately expand our direct-to-consumer audience and capabilities and will provide our advertising partners with more opportunities to reach audiences at scale. Importantly, coupled with the combined power of Fox's existing networks, Tubi provides a substantial base from which we will drive long-term growth in the direct-to-consumer arena."
Tubi founder and CEO Farhad Massoudi, who will continue to head the service, added: "Fox Corporation's relationships with advertisers and distribution partners, combined with the company's dominance in news and sports programming, will help Tubi continue to grow and differentiate itself in the high-growth ad-supported streaming marketplace. I am proud of what the team has already accomplished here at Tubi and we couldn't be more excited about joining such a fast-moving, entrepreneurial company. We look forward to working together with Fox to accelerate Tubi's leadership position in the market and bring new competencies to Fox."