The female-focused initiative is run by Birds Eye View Film and backed by Creative Skillset and the FDA.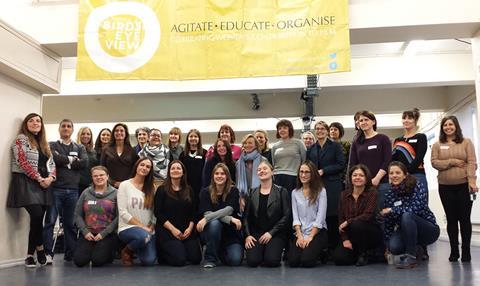 The 2017 participants of Birds Eye View Film's Future Leaders in Distribution scheme have been unveiled.
The course supports female distribution executives with seven-plus years' of experience, offering mentoring from leading industry figures. Creative Skillset provide funds and the course is endorsed by the Film Distributors' Association.
Mentors on the initiative include Robert Walak of Focus Features International and Sue Bruce Smith of Film4.
They are joined by: Kezia Williams of eOne, Nicola Pearcy of Lionsgate, Trish Long of Disney, Eve Gabereau of Soda, Jill Tandy of Inside Pictures, Alison Thompson of Cornerstone Films and Anna Godas of Dogwoof.
Future Leaders In Distribution 2017 participants:
Cathy Anderson, Head of Publicity, Twentieth Century Fox UK
Ana Santos, Freelance Acquisitions Business & Legal Affairs Consultant
Sally Hodgson, Producer of Marketing & Distribution, Pipoca in Nottingham
Vicky Hine, Senior Marketing Manager, Theatrical, eOne
Tiina Heinonen, Online Marketing Manager, Curzon Artificial Eye
Lucy Powell, Senior Publicity Manager, Studiocanal
Sarah Hatton, Sales Manager, eOne
Emily Compton, Head of Technical, Altitude
Zoe Sands, Senior Publicist, Sony Pictures Releasing UK
Anne-Cecile Mulin, Director of Distribution Infrastructure & New Business, NBC Universal London
Louisa Repka, Head of Technical – Shared Services, eOne
Alumni of the event's first edition include Lucy Hill, theatrical sales manager at Warner Bros UK, Sophie Glover, head of publicity at Pathe UK, and Lia Devlin, head of market at Altitude UK.
The programme aims to hit diveristy targets of 100% female participants; 40% those should be Black, Asian or minority ethnic, and 10% should consider themselves disabled.