Liu will oversee the studios' China activities.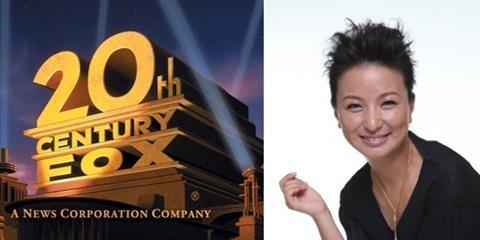 Twentieth Century Fox has appointed Sirena Liu, founder of entertainment marketing company FilMworks China, to the newly created position of managing director, China.
Liu will be responsible for the studio's activities in all media in China, reporting to 20th Century Fox chairman and CEO Jim Gianopulos and working directly with co-chairman Stacey Snider on film productions in China under the Fox International Pictures banner, led by Tomas Jegeus.
Liu will also will work under the guidance of the regional and global heads of Fox's theatrical, home entertainment, TV and digital distribution units to coordinate activities in China. She will be based in and will supervise the studio's Beijing office.
Gianopulos said in a statement: "China has long been an important focus for us and its phenomenal growth in recent years has led to many exciting new initiatives. With the hiring of Sirena we are looking to unify our business interests in China under a common vision and strategy, to enhance our relationships with local partners, government regulators and emerging platforms, and to identify and pursue new growth opportunities."
Sirena Liu added: "I am absolutely thrilled about this opportunity to work for a company with amazing history and incredible vision, in the most dynamic entertainment market in the world right now. As someone spending her entire career bridging the cultural differences between China and the US, I'm also excited about the growing relationship between the two countries in entertainment, especially in the film industry."
Liu launched FilMworks China in 2010 and sold it two years later to WPP. She worked closely with Hollywood studios and independents on promotional partnerships with Chinese advertisement brands. She also worked for Orange Sky Golden Harvest Entertainment and SEEC Media Group and on John Woo project Red Cliff.