Culutre secretary Karen Bradley refers bid to competition authorities.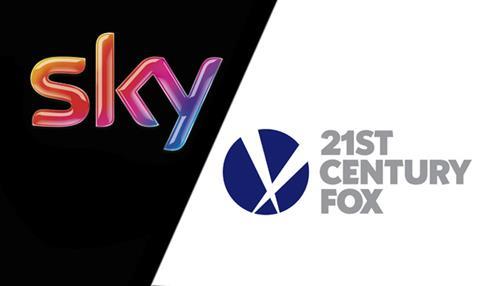 Fox's planned £12bn takeover of Sky has been dealt a blow after culture secretary Karen Bradley referred the deal to UK competition authorities.
As a result of her decision, the Hollywood studio's acquisition of the pay-TV operator – buying the 61% that it does not currently own – will be delayed by at least six months.
Bradley, who revealed the move in the House of Commons today (29 June), has referred the bid to the Competition and Markets Authority due to concerns over media plurality issues.
She said that she had reached her decision after receiving a report from regulator Ofcom.
In its report, released today, Ofcom said that the transaction raised "public interest concerns as a result of the risk of increased influence by members of the Murdoch Family Trust over the UK news agenda and the political process".
Bradley added: "The proposed entity would have the third largest total reach of any news provider - lower only than the BBC and ITN - and would, uniquely, span news coverage on television, radio, in newspapers and online."
Fox offers
The bid was referred despite efforts by Fox to maintain the "editorial independence" of Sky News.
The US media giant offered to set up a separate editorial board, comprising a majority of independent members and with the power to appoint the head of the news channel.
Sky also committed to maintain a Sky-branded news service for the next five years and keep its spending at current levels.
Bradley said she had no concerns about the companies' commitment to broadcasting standards and was not recommending an investigation into this area.
She added that although that recent behaviours alleged at Fox News in the US amounted to "significant corporate failures", Ofcom did not consider that a merged business would "lack a genuine commitment" to standards.
This article first appeared on Screen's sister publication Broadcast.