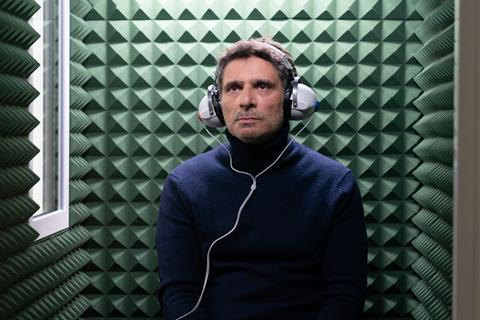 France TV Distribution is launching international sales on Pascal Elbé's romantic comedy Hear Me Out ,about a history teacher in denial about losing his hearing, at next week's virtual Cannes.
Elbé directs and stars opposite Sandrine Kiberlain who plays the mother of a young girl who has stopped talking. She helps him to open up to the world and find peace with his condition.
They are joined by a strong ensemble cast featuring Manon Lemoine, François Berléand, Valérie Donzelli, Antoine Gouy, Claudia Tagbo, Marthe Villalonga and Emmanuelle Devos.
It marks a third time in the director's chair for popular French actor Elbé who was seen most recently in high-end dramas The Red Band Society and Baron Noir.
The feature is produced by Éric Jehelmann and Philippe Rousselet at Jerico Films, whose credits include the 2016 hit La Famille Bélier, and Elbé and Alexis Cohen under their Père et Films banner, in co-production with France 3 Cinéma.
It is backed by French broadcasters France Télévisions, C8, Canal + and Ciné + with additional finance raised through the Sofiica investment schemes Cinéaxe 2, Cinécap 3 and SG Image 2019
The production had just started shooting when it was shut down in mid-March after France went into a national lockdown due to the Covid-19 pandemic. The cast and crew returned to the set at the beginning of June and will film until the end of the month in the Île-de-France region and Normandy.
Diaphana Distribution has acquired French rights and is planning a theatrical release in the first half of 2021.
Further titles on the France TV Distribution slate include Nicole Garcia's romantic thriller Lisa Redler, Audrey Dana's comedy Men On The Verge Of A Nervous Breakdown and Emmanuel Carrère's social drama Between Two Worlds. The sales division is not planning any online screenings but which will rather tease its upcoming features with promo screenings in the online Cannes market.