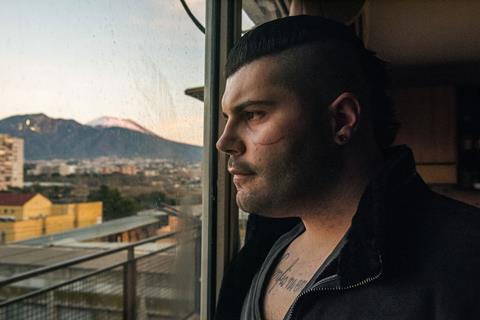 France's Canal Plus Group has announced details of its new streaming service dedicated to high-end TV drama series, which is due to launch via any of its subscriptions packages via on March 12.
Canal+ Séries will offer a combination of Canal Plus's highly-regarded Créations Originales shows as well as acquisitions of high-end international series. The move is the latest attempt by the pay-TV giant to re-position itself in France's premium content market, which has been heavily disrupted by the arrival of Netflix and other global digital players.
Figures released in February revealed Netflix, which launched in France 2014, hit the 5m subscriber mark at the beginning of the year, overtaking Canal Plus which has around 4.7m direct subscribers
The new Canal Plus service will launch with the French premieres of Syfy's Deadly Class, based on the comic book series of the same name about an elite academy specialised in training assassins, and the new season of Gomorra.
Further shows available exclusively on the service in France will include Showtime's Billions and SMILF, FX's What We Do In The Shadows and Pose, Studiocanal's The Lawyer and Moscow Noir.
It will also offer complete 'box-sets' of series including The Americans, Sons Of Anarchy, 24, Dexter and the X-Files.
Upcoming new Créations Originales shows due to hit the service in the coming month include Cathy Verney's adaptation of Virginies Despente's novel Vernon Subutex, starring Romain Duris as the down-on-his-luck former record store owner. The series is due to premiere as the opening film of the TV festival Canneseries in March.
Other shows which will be available from launch include the long-running hit Spiral, Hippocrate (a spin-off by filmmaker Thomas Lilti of his 2014 film of the same name); Eric Judor's comedy Platane, Versailles and South American jungle adventure Guyane.
Subscribers to any of Canal Plus' monthly subscription packages, the lowest of which is priced at just under €20, will be will be able to play up to four series at a time simultaneously via a stepped price model of €6.99 for one user, €9.99 for two users and €11.99 for four users.
Netflix prices in France range from €7.99, for an essential package, rising to €11.99 for two screens, €13.99 for multi-screen use with high-definition picture quality and topping out at €19.99 for four users and ability to stream high dynamic range (HDR) content.
"Canal+ Séries marks a new stage in the transformation of our offers which we began two years ago to respond the changing habits of the public," said Maxime Saada, CEO and chariman of the Canal Plus Group.
The new Canal Plus service effectively replaces the group's first attempt at a SVoD service, CanalPlay. That service launched in 2011 ahead of Netflix's arrival in the territory but was hampered in its early years by French government regulations preventing Canal Plus from including its high-end original shows in the offering. These rules have since been lifted.