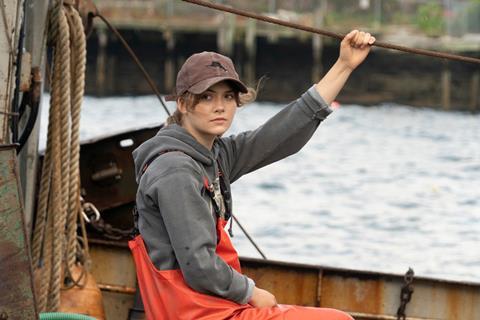 France's Vendôme Pictures and Pathé are partnering with the US non-profit theatre group Deaf West Theatre to develop a stage musical adaptation of the Oscar-nominated feature Coda.
The coming-of-age drama about a talented teenage singer growing up as the only hearing member of a deaf family, has been a breakout title in this year's awards season, most recently clinching the top prize at Producers Guild Awards (PGA) over the weekend.
Los Angeles's Deaf West Theatre is best known for its Tony award-nominated productions Big River and Spring Awakening. It was founded in 1991 with a focus on deaf culture and the expressive power of sign language. DJ Kurs is its artistic director.
Deaf West is also where Coda director Sian Heder first connected with cast member Troy Kotsur, who has since become the first deaf actor to win best supporting actor at the SAG, BAFTA and Critics Choice awards.
Vendome's Philippe Rousselet and Fabrice Gianfermi produced La Famille Bélier, the original French feature on which Coda is based. They then played an integral role in getting its US remake off the ground as co-producers of the English-language adaptation alongside Pathé CEO Jérôme Seydoux and Patrick Wachsberger.
"We, with Pathé, have been humbled and honoured to see the success of Coda from Sundance, through its premiere on Apple TV+ and awards buzz this season. This is a timeless story that we've always believed in and knew would resonate with audiences far and wide," said Rousselet.
Alongside Deaf West, Vendôme and Pathé are out to stage directors, composers and writers for the stage project.
"In the movie, there is a scene where the deaf members of the Rossi family, confronted with an inaccessible school performance, take in Ruby's song through the joy of others in the audience. This is an opportunity, then, to bring the story full circle by bringing it back to members of the deaf community and by making the music accessible through our signed and sung live adaptation of the movie," said Kurs.
Mona Tabbara contributed to this report.