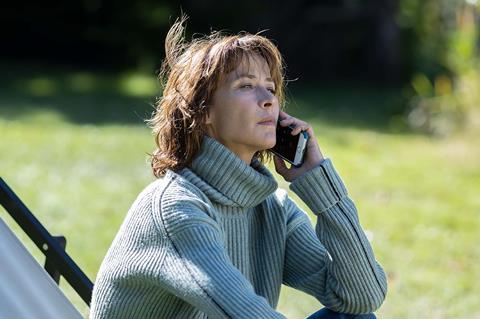 Paris-based sales company Playtime has unveiled a slew of deals on François Ozon's Cannes Palme d'Or contender Everything Went Fine following its premiere in Competition on Wednesday evening.
For Europe, it has sold to Benelux (September Film), Switzerland (Filmcoopi), Austria and Germany (Wild Bunch), Spain (Golem Distribución), Greece (Filmtrade), Italy (Academy Two), Portugal (Leopardo), Scandinavia (Scanbox), Hungary (Vertigo), Lithuanian, Baltics, CIS (A-One), ex-Yugoslavia (FMA),
In the rest of the world it has been acquired for Canada (MK2|Mile End), Israel (Lev Cinema/Shani Films), Turkey (Bir Film), Latin America (California Filmes), Korea (The Coup Corporation), Japan (Kino Films).
Deals for the US and the UK are still on the table.
Diaphana Distribution is due to release the film in France on September 22.
Sophie Marceau co-stars as the daughter of a difficult but intellectually brilliant octogenarian father, played by Andre Dussollier, who requests her assistance in ending his life after he suffers a stroke. Géraldine Pailhas and Charlotte Rampling also feature in the cast.
It garnered solid from international critics in Cannes and been warmly received by the French mainstream media.
"We did a lot of pre-sales but a number of deals have also been tied up here," said Playtime co-founder Nicolas Robert-Brigaud.
Everything Went Fine marks Ozon's sixth time in the Official Selection — includingSummer Of 85 which was feted with a 2020 Cannes label — and fourth in Competition. He has yet to win the Palme d'Or.