The film's director Asghar Farhadi is boycotting the Oscars in protest over US immigration policy.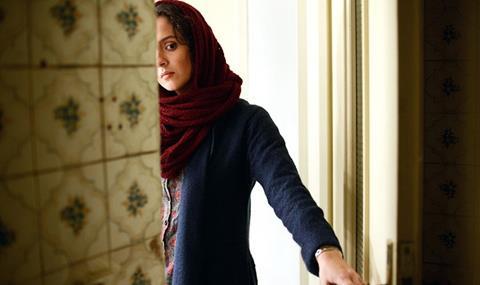 Oscar-nominated Iranian film The Salesman will be screened in Trafalgar Square for free to demonstrate London's "openness to the World".
The film's director Asghar Farhadi has already said he will boycott this year's Academy Awards over Donald Trump's executive orders on immigration, which restricted travel from seven predominantly Muslim counties, including Iran.
The open-air screening will take place on 26 February, the same day as the Oscars, and has been organised by London mayor Sadiq Khan, actor Lily Cole, producer Kate Wilson and film-maker Mark Donne.
Khan told London paper The Evening Standard: "Londoners have always prided themselves on their openness to the world, and what better way to do that than to come together to watch this powerful film in one of the world's most famous public spaces."
The screening, for up to 10,000 people, will also see director Mike Leigh address the crowd. He said: "We must show solidarity with Asghar and his principles, and against divisiveness and hate."
Farhadi, who won an Oscar in 2012 for A Separation, said: "The gathering of the audience around The Salesman in this famous London square is a symbol of unity against the division and separation of people. I welcome and appreciate this invaluable show of solidarity."
The Salesman stars Shahab Hosseini, Taraneh Alidoosti and Babak Karimi, and is up against Land of Mine, A Man Called Ove, Tanna and Toni Erdmann in the best foreign language category at the Academy Awards.
The film is being released in the UK by Curzon Artificial Eye, and is set for a 17 March release.
Read more:
Berlin: Industry defiant in face of potential travel ban