Naziha Arebi's documentary Freedom Fields, about the creation of an all-women football team in post-revolution Libya, will open the sixth edition of the Doha Film Institute's youth-focused Ajyal Film Festival, running Nov 28 to Dec 3.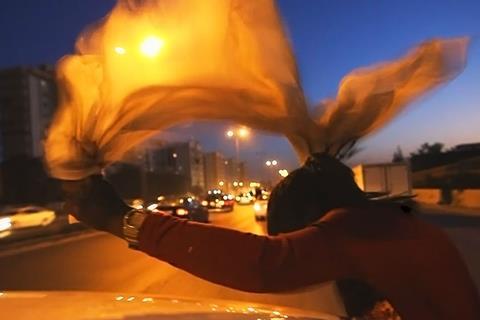 Arebi, who has a Libyan father and British mother and grew up in the UK, received a grant for the production from the Doha Film Institute (DFI) in 2012 when the project was still at the development stage.
The feature – which focuses on the personal stories of three team members as Libya descends into civil war and the Arab Spring pro-democracy protests turn sour – premiered at the Toronto International Film Festival in September and was showcased at a packed screening at the London Film Festival.
"The opening night film of Ajyal Film Festival is a powerful ode to the courage and determination of women and Arabs alike," said Fatma Hassan Alremaihi, festival director and DFI CEO. "It perfectly fits with the focus of this year's festival on global stories of people and communities who rise above the mundane to serve as an inspiration to all.
"Freedom Fields comes at a time when the voices of women are being acknowledged and elevated," she continued. "Beyond the underlining theme of women empowerment, it is a powerful window to our region and our people who brave odds to pursue their dreams."
Qatar is hosting the World Cup soccer tournament in 2022.
Other titles to be showcased at the Ajyal this year include Jafar Panahi's 3 Faces; Sofia Escudé and Liliana Torres' documentary My Life (My Life) about a man and his son, who came to symbolise the misery of Syrian migrants seeking safety in Europe after he was tripped up by a reporter at the Hungarian border; Guillaume Senez's tragi-comedy about fatherood Our Struggles, Marco Proserpio's Bethlehem-shot documentary The Man Who Stole Banksy and Alexs Stadermann's family animation Maya The Bee.
This year's programme will also include a specially adapted version of Jordan's 2016 Best Foreign Language Film nominee Theeb, providing visually impaired audiences with descriptive audio and hearing-impaired viewers with descriptive subtitles. The screening will coincide with the UN International Day of Persons with Disabilities.on Dec 3.
The DFI launched the Ajyal Film Festival in 2013 as an annual celebration of cinema aimed at younger audiences but has widened its scope in recent years.