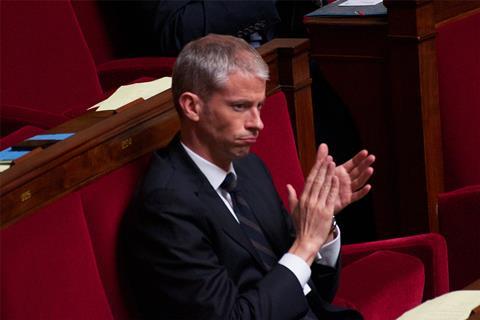 French culture minister Franck Riester has tested positive for coronavirus, local media reported on Monday evening (March 9).
"He is not in hospital, but rather confined to his home, with very few symptoms," France's health minister Olivier Véran said in an interview with French news channel BFMTV.
Riester is believed to have come into have contact with coranavirus at the country's lower house National Assembly, where a cluster of five cases has been confirmed in recent days.
As of Monday evening, there were 1,412 confirmed cases of coronavirus in France and 30 related deaths.
In neighbouring Italy, where there have been 463 coronavirus related deaths to date, Italian prime minister Giuseppe Conte put the whole country in lockdown on Monday evening, asking the population to stay at home.
France is currently at what it calls "stage 2" of the three possible stages, meaning it is no longer attempting to contain the illness but rather slow its spread to give health and social services time to prepare and to prevent them coming under too much pressure in one go.
The country is expected to enter "stage 3" in the coming days, meaning the country will be in the grip of a full-blown epidemic, rather than sporadic outbreaks.
On Sunday evening, health minister Véran announced a ban on gatherings of more 1,000 people but did not give an exact timefame for how long the measure would last.
The move led to renewed speculation over the potential cancellation of the Cannes Film Festival but a spokesperson said on Monday that its teams were working on preparations as normal.
Other parts of the culture and entertainment sectors have been impacted by the measure. Pop concerts by Madonna and Simple Minds have been postponed, while the Paris Opera and Philharmonie de Paris concert hall have mothballed a number of events.