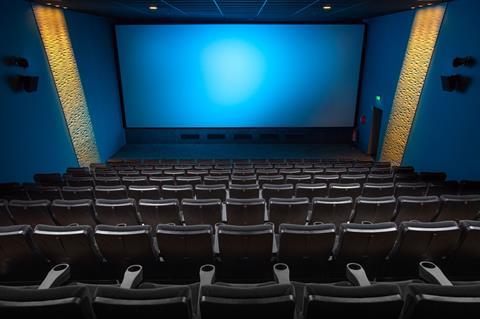 France's main exhibition body, the National Federation of French Cinema (FNCF), has said it expects its members to keep their theatres open following a new government directive banning gatherings of more than 100 people to slow the spread of coronavirus.
French prime minister Édouard Philippe said today in interview with TF1 that gatherings of more than 100 people would be restricted in a new measure to combat the virus.
It followed an announcement by French president Emmanuel Macron last night that all schools, creches and universities would be closed from Monday (March 16). The free circulation of people - including students no longer in school or university - has not been banned.
"We are waiting to see the exact wording of the decree, which should be published this afternoon, but our understanding is that restrictions would limit numbers to 100 per screen, rather than per cinema complex," FNCF managing director Marc-Olivier Sebbag told Screen.
He said that most of France's exhibitors were determined to keep their venues up and running. The FNCF has been lobbying hard from the early days of the coronavirus outbreak to the keep cinemas open. Rather than a maximum number of people per screen, however, it has suggest a 50% capacity restriction.
"I think the theatres will stay open," added Sebbag. "What we're hearing from our members, is that if their theatres close down completely, it will be very difficult to kickstart their operations and coax spectators back in after weeks of closure.
"It's makes more sense to say, 'We've taken measures so that you can come to the cinema without danger to your health'."
He noted that because free circulation of people had not yet been restricted by the government, parents could still take their children to the cinema.
"People are being asked to limit their movements and children are not going to school but we've not been told they have to stay at home," said Sebbag. "They go can go shopping with their parents, play in the local park. It's not like in Italy where everyone has to stay at home."
French prime minister Philippe said in the TF1 interview that the government's aim was to protect the population's health but that at the same time life had to continue as normally as possible.
"There is no scientific reason suggesting that it's dangerous to go shopping," he said.
Countries hit by coronovirus have taken approaches on whether cinemas can stay open or not. In Italy and Belgium, for example, cinemas are shut. In Hong Kong, in the meantime, cinema theatres have stayed open with distancing between seats, obligatory wearing of masks and longer times between shows to allow for deep cleaning.
As of Thursday evening (March 12), there had been 2,876 confirmed cases of coronovirus and 61 related deaths in France.