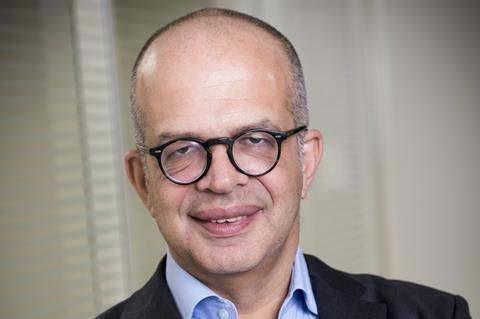 Respected French film and TV executive David Kessler has died at the age of 60 in Paris, local media reported on Tuesday.
At the time of his death, he was director of Orange Content, a division of French telecom giant Orange grouping cinema and high-end TV channel OCS (formerly Orange Cinema Series) and production and sales division Orange Studio.
Orange created the entity in 2017 to bolster its presence in the content business. Kessler had joined Orange in 2014 and was at the heart of the company's content strategy from the beginning.
During his reign at Orange Content, Kessler worked on growing the co-financing and co-production of mainly French films and setting up a sales division to sell films it had co-produced or acquired.
Orange CEO Stephane Richard paid tribute to Kessler, describing him as "a man of culture and passion, a wonderful human being and a dear friend."
Prior to moving to Orange, Kessler spent much of his career working in the public sector in various audiovisual-related government and institutional roles.
Notably, he was director of France's powerful broadcasting regulator, the CSA, from 1996 to 1997 and then an advisor for culture and communications in the cabinet of socialist prime minister Lionel Jospin from 1997 to 2001.
He was then appointed director of the National Cinema Centre (CNC) from 2001 to 2004.
From there, he headed to state broadcasting group France Télévisions to work as advisor to director Marc Tessier from 2004 to 2005.
He would spend the next decade in a series of public radio, film and TV posts, including CEO of public service broadcaster Radio France and media and culture advisor to President François Hollande from 2012 to 2104.
He was also director of French culture magazine Les Inrockuptibles and the French version of the Huffington Post from 2011 to 2012.
Cannes Film Festival president Pierre Lescure, director Jean-Paul Salomé, Canal Plus Group CEO Maxime Saada, as well as bodies like the César Academy, the Independent Producers Association (API) and the CNC were among those who publicly paid tribute to Kessler when news of his death broke on Tuesday morning.
"David Kessler defended culture, cinema and audiovisual with conviction, finesse and talent in all the posts he occupied. We will all miss his intelligence and his humour," producers body API said in a statement that echoed many of the other tributes.