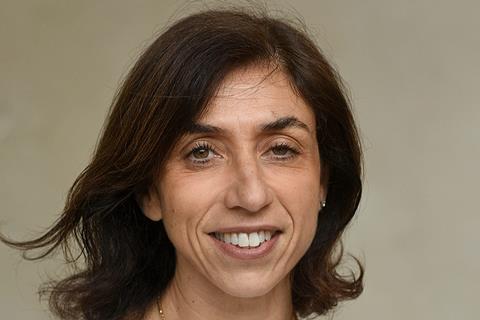 Film publicists from around the world would have been heading into their busiest weekend of the year in the South of France on Friday (May 15) had the Cannes Film Festival not been forced to abandon its May 12-23 dates due to the Covid-19 pandemic.
Instead, most are sitting at home, wondering when they will be able to crank up their activities again as lockdowns start to ease but cinemas in many countries remain closed for now.
Against this backdrop, a group of top French film publicists have launched a new association to publicise their precarious position and to lobby for state support following the country's two-month Covid-19 lockdown.
Leading publicists Laurence Granec, Chloé Lorenzi (Makna Presse) and Viviana Andriani (RendezVous) have spearheaded the creation of the new body – bannered the Cercle Libre des Attaché(e)s de Presse de cinéma (CLAP), which translates as the Free Circle of Cinema Press Attachés.
"It's something we've been talking about for a while but the pandemic and lockdown finally made it happen," said Andriani.
Since CLAP's launch in April, it has gathered some 50 film members, all of whom have been hit hard by the closure of cinemas in France from March 14 and the cancellation of numerous film events, topped by Cannes.
France started to gradually lift restrictions on May 11 but cinemas have yet to open. Exhibitors and distributors are awaiting a government decision on June 2 with the hope theatres will be able to re-open from early July.
"I was working on Corpus Christi at the time of the lockdown. It had a strong opening but hardly spent a week in cinemas," said Andriani. "I was then due to work on Roy Andersson's About Endlessness which was scheduled for April but now all we have are hypothetical dates and it's impossible to do anything right now."
"A lot of us also work for festivals. For example, in my case I look after Festival La Rochelle Cinéma [which usually takes place in July]. I spent a week writing cancellation press releases and then it was like, now what?," she continued.
Andriani, who also looks after both French and international press on the festival circuit, would have been in Cannes with around eight films this year. She explained France's film publicists are in a particularly tight spot because they are rarely eligible for mainstream government initiatives aimed at self-employed or freelance professionals nor are they recognised as a professional category by the National Cinema Centre (CNC).
Film publicists are also not part of the country's compulsory 'Audiens mutual' welfare fund, providing social security cover for professionals in the cultural, media and communications sector. "We fall between the cracks," siad Andriani.
She pointed out many film publicists have not been able to tap into a French government's emergency solidarity fund, meting out grants of between €1,500 to €2,000 to self-employed professionals, because of its stipulation applicants must have lost 50% of their income, during either March or April.
"Our work is tied to cinema and there are peaks and troughs in our activities and income streams. Some of our members have managed to tap into it, others not," she said.
One of the association's key aims is to get the CNC to recognise the publicity profession as an official profession within the film production and distribution chain, which would enable it to lobby for specific aids for the sector.
"They already acknowledge that we exist because we're included in the budgets of the distributors when they apply for support but we want to exist in our own right rather than vicariously," said Andriani. "It would enable us to lobby and negotiate for support specific to our profession."
Another request is for hefty social charges to be cancelled during this period when they are unable to generate income.
Andriani acknowledged her counterparts beyond France's borders are facing equally tough times.
"I speak to colleagues in London, Belgium and Germany. For now CLAP, is focusing on the situation for film publicists in France but we would be open to eventually joining forces with publicists outside the country, especially in Europe," she said.