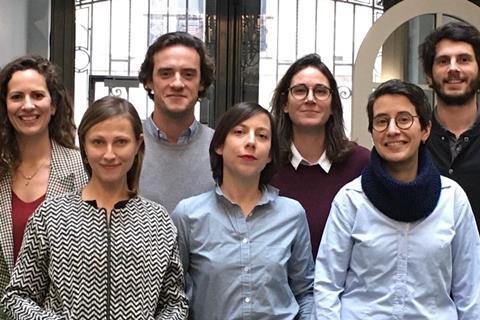 French sales agents association ADEF has raised the alarm for the future of those independent film productions that were due to hit the festival circuit this spring and summer, when the Covid-19 pandemic shut down numerous film events including the Cannes Film Festival.
The Paris-based body is calling for greater cooperation between film festivals to ensure productions in the mix for premieres at cancelled events such as Cannes, Locarno and Karlovy Vary are not left out in the cold. The association represents some 40 French sales companies, or 95% of France's sales sector.
"The cancellation of festivals since mid-March has left a huge void, which is both artistic and economic. The suspension of the calendar will turn the international career of many films upside-down in 2020 and 2021," the body said in a statement released on Monday evening.
"We're calling for solidarity between international festivals in order to better support artists and works that are having to launch in a very difficult, unprecedented context," it continued.
The ADEF statement comes as film professionals await the announcement of the Cannes Film Festival's special 2020 Official Selection in early June.
Under the initiative, the festival will announce a selection of films, which will receive a Cannes label and then premiere at festivals which are able to go ahead later on in the year.
Cannes normally premieres around 60 new films in competitive and non-competitive sections. Parallel selection Cannes Critics' Week shows some eight new features and Directors' Fortnight around 25.
Cannes delegate general Thierry Fremaux told Screen in early May he expected Cannes selections to screen in cooperation with a number of festivals including Toronto, San Sebastian, Busan in Korea and his own Lumière festival in Lyon. He also revealed Cannes would present some films jointly with the Venice Film Festival, which is due to run September 2-12.
European film professionals report, however, that there is still uncertainty over whether festivals, and in particular Venice, will select titles with the Cannes 2020 label.
"Without strong cohesion and the support of the press, numerous films, representing years of work for their producers, risk not finding their way, whether that's on the festival circuit or thanks to the engagement and work of independent distributors."
Sales agents challenges
ADEF also addressed the challenges facing its own members due to the disruption of the festival and market circuit.
"Our exchanges with our international partners are suspended; festivals and markets are cancelled or taking place in a format that makes our task more difficult. The Covid-19 crisis will have a long-term impact on our activities," the body said.
It emphasised the role its members play, with the support of national cinema export body Unifrance, in connecting French films with international audiences as well as the fact that filmmakers and producers from around the world like to work with French sales companies for their savoir-faire.
"Numerous French films, of all different genres, generate more admissions internationally than at home," it noted, citing the example of Celine Sciamma's Portrait Of A Lady On Fire, which was handled by mk2 films and sold 1.4 million tickets outside of France, against 311,000 at home, as well as Gaspar Noé's Climax, Claire Denis's Let The Sunshine In and Gilles de Maistre's Mia And The White Lion.
"French sales agents, in the meantime, also represent the works of international filmmakers such as Asghar Farhadi, Michael Haneke, Hirokazu Kore-eda, Naomi Kawase, Nadine Labaki, Ken Loach, Pawel Pawlikowski, Malgorzata Szumowska, Paul Verhoeven and Andrey Zvyagintsev to name but a few," it added.
ADEF said it hoped France's National Cinema Centre (CNC) would heed its call for an emergency fund to support sales agents during this period of uncertainty as well as its request to make permanent an automatic support scheme for sales agents, that was introduced in 2016 and runs on a three-year rolling basis.
It also asked the country's César awards open a chapter devoted solely to the sales profession. It said that at present the chapter grouping both distribution and sales professionals accounted for just 3% of César Academy voters and represented just 10% of sales agents.
"In a context in which the sectors of the industry are impacted by the pandemic, we hope that the sales sector will not be overlooked or forgotten in support measures coming down the line. The international aspect of our work helps illuminate creativity and recognition of this will impact the diversity of stories and viewpoints that construct the world of tomorrow."