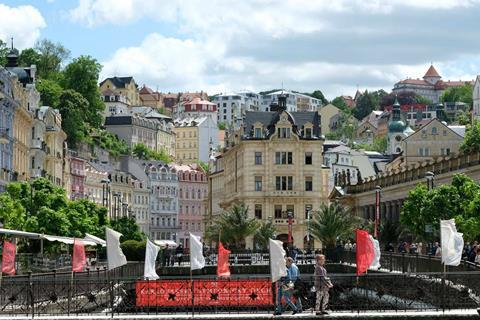 Karlovy Vary International Film Festival (KVIFF) has cancelled its 2020 edition, becoming the latest major international film event to fall foul of the coronavirus pandemic.
The festival will screen a selection of films that were due to play at the festival as part of its KVIFF at Your Cinema programme at venues around the Czech Republic, from July 3-11.
The Czech government plans to loosen its current lockdown measures on June 8, allowing cinemas to screen films to up to 50 audience members.
It will also continue its Eastern Promises industry strand online, which will run from July 6-8, including presentations of selected projects from Central and Eastern Europe, the Balkans, the former Soviet Union, the Middle East and North Africa.
KVIFF is the first of the major competitive festivals (as defined by the International Federation of Film Producers Associations) to cancel its 2020 edition; although the sidebar sections at Cannes have cancelled for this year.
"We strongly believe that seeing a movie with other people in a theater is a powerful and irreplaceable experience," says Jiří Bartoška, president of KVIFF. "And because the Karlovy Vary International Film Festival is one of the most important cultural events in the Czech Republic, we have decided that holding an alternative version would go against the festival's main mission: to bring together audiences, filmmakers, and people from different walks of life in order to collectively enjoy works of cinema."
KVIFF is one of several major festivals to join the We Are One: A Global Film Festival project with YouTube, announced yesterday via Screen.