Films include Maniac Cop, produced by Nicolas Winding Refn, and The Discovery, starring Nicholas Hoult and Rooney Mara.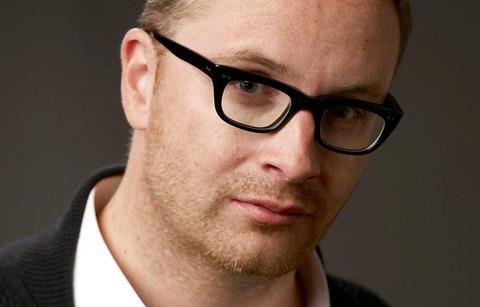 Middle East distributor Front Row Filmed Entertainment has secured 20 titles out of the American Film Market (AFM), which ended Wednesday.
The deals are led by the Nicolas Winding Refn-produced remake Maniac Cop directed by John Hyams and the Antonio Banderas lead thriller Faith from Wild Bunch. Both will be co-distributed with long-time associate Teleview International across the Middle East.
The Dubai-based firm, which acquires distribution rights for the Middle East and North Africa, has also closed a deal with Protagonist Pictures for The Discovery starring Nicholas Hoult and Rooney Mara; while from Hanway Films the titles include horror feature The Devil's Candy, which debuted at Toronto, and Lone Sherfig comedy drama Their Finest Hour And A Half starring Gemma Arterton, Sam Claflin and Bill Nighy.
From Embankment Films, Front Row has acquired the English-language remake of French horror Inside, produced by the team behind Buried and Rec as well as wartime biopic Churchill starring Brian Cox.
From Salt Film, the distributor has picked up high concept creature-feature The Void directed by Steven Konstanski and Jeremie Gillispie as well as genre film The Neighbor directed by Marcus Dunstan, who co-wrote the film with Patrick Melton.
Front Row also inked a deal for All Rights Entertainment's Little Mizz Innocent, a $45m project described as a female Bourne Identity starring Olga Kuryelenko, Tyrese Gibson, John Travolta and Christopher Plummer, directed by Xavier Gens (Hitman)
Other titles include Cinema Management Group's thriller Broken Vows starring Wes Bentley and Jaime Alexander; animated Vincent Van Gough biopic Loving Vincent, voiced by Saoirse Ronan, Douglas Booth and Chris O'Dowd; rom-com Walk Of Fame with Scott Eastwood and Jaimie Kennedy, from Arsenal Pictures; horror Anti Birth from Christian De Gallegos' newly formed Green-Light Pictures starring Natasha Lyonne, Chloe Sevigny and Marc Webber; the Evan Rachel Wood, Ellen Page sci-fi drama Into The Forest from Celsius Entertainment, which A24 will release in the US; Orion with Lily Cole and David Arquette; and The American Side with Matthew Broderick and Jeanine Garofalo from Shoreline Entertainment.
Animation features secured by Front Row included Ping Pong Rabbit 3D directed by Mike Johnson (Corpse Bride) also from Cinema Management Group; Hippo Animation's Kung Fu Style, sold by Gorilla Pictures; and H.P. Lovecraft And The Frozen Kingdom from Lighthouse Entertainment.
Gianluca Chakra, managing partner of Front Row Filmed Entertainment, said: "With a mix of US, UK and Egyptian titles, we managed to release 44 theatrical titles this year and committed on doing the same in 2016.
"However, in 2016 we will be focusing on developing the TVOD and SVOD business trying to fill the void that DVD left in the industry."
Front Row president Hisham AlGhanim added: "2015 has been good to us and, in order to grow our business even more, we have decided to finance and distribute Egyptian films which are of essence to our theatrical industry.
"In 2016, we will be backing 17 Egyptian titles most of which will indeed contain A-List local cast."
Front Row's upcoming releases include Snowden, Blood Father, Anomalisa, Rob Zombie's 31, High Rise, Free Fire, Jane Got A Gun, Pele, The Dressmaker, Miss You Already, Freeheld, Martyrs and The Lobster.