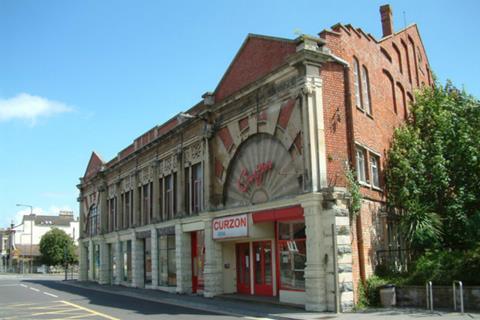 Over 60 cinemas in England will be affected by the latest Covid-19 tier changes, which come into force on Boxing Day (December 26).
Areas including Bristol, Gloucestershire and Somerset are moving from tier two into tier three, meaning entertainment venues including cinemas, theatres and concert halls must close.
Cinemas affected include The Watershed in Bristol, which is closed from today until further notice; and the Curzon cinema in Clevedon, North Somerset, one of the oldest continually operating cinemas in the world which has been running since 1912.
Other areas affected include Cheshire and Warrington in North West England; and the Isle of Wight, England's largest island which is situated off the coast of Hampshire.
With cinemas currently closed in Wales, Northern Ireland and many areas in Scotland, this will leave less than a quarter of the UK's cinemas able to operate heading into 2021. English cities including London, Birmingham, Manchester, Leeds, Newcastle and Sheffield are already under tier three or four restrictions.
Last weekend Warner Bros' Wonder Woman 1984 topped the UK and Ireland box office, opening in 252 locations and taking £846,000 across five days. This is down significantly on another Warner Bros blockbuster, Tenet, which opened to £5.3m from 620 sites in late August. However overall takings for the UK and Ireland were up 37.8% on the previous weekend.
Boxing Day is typically a strong day for cinemagoing in the UK, with families and social groups together for Christmas. Titles showing in cinemas over the equivalent period last year included Star Wars: The Rise Of Skywalker, Cats, Jumanji: The Next Level and Frozen II.