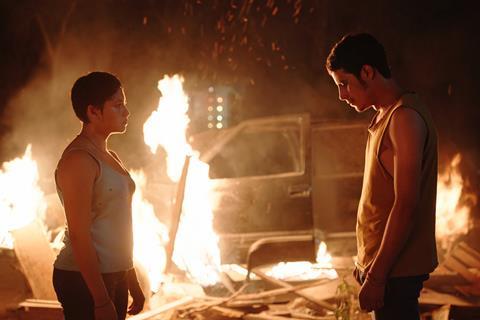 As part of our 2021-22 FYC Awards Screening programme, focused on the awards race, Screen is hosting an online screening of Mexico's Oscar entry Prayers For The Stolen on December 12.
The film is the narrative feature debut of Salvadoran-Mexican documentarian Tatiana Huezo, following documentaries El Lugar Mas Pequeño (2011) and Tempestad (2016).
Set in a solitary town nestled in the Mexican mountain were girls wear boyish haircuts and have hiding places underground. Ana and her two best friends take over the houses of those who have fled and dress up as women when no one is watching. In their own impenetrable universe, magic and joy abound; meanwhile, their mothers train them to flee from those who turn them into slaves or ghosts. But one day, one of the girls doesn't make it to her hideout in time. Liberally adapted from Jennifer Clement's eponymous 2014 novel.
The film debuted in Un Certain Regard at Cannes in July 2021, going on to festivals including Melbourne, Karlovy Vary, San Sebastian and New York.
Watch the trailer below: